Center for Research on College-Workforce Transitions
Conducting applied research that promotes the academic and career success of all students – regardless of race/ethnicity, identity, socio-economic status, or access to social capital – as they transition from college to the workforce.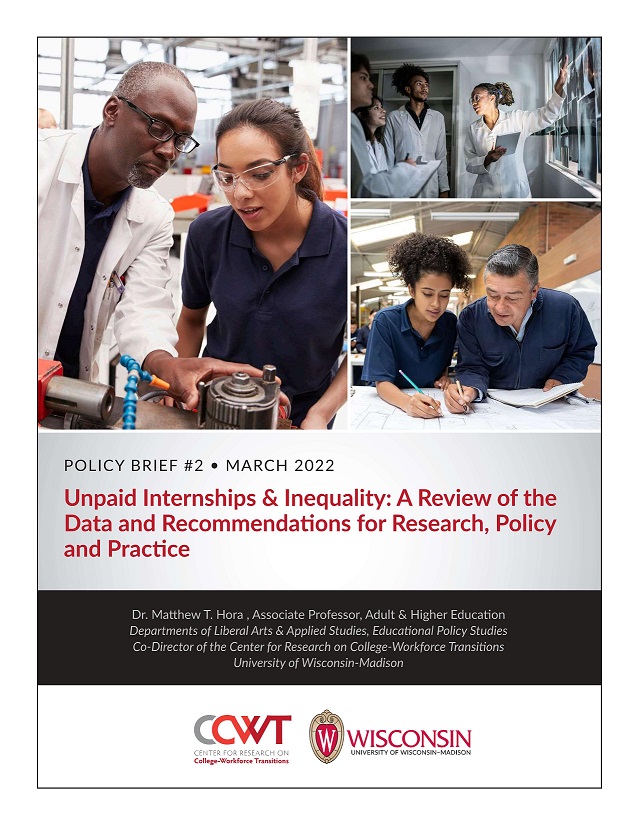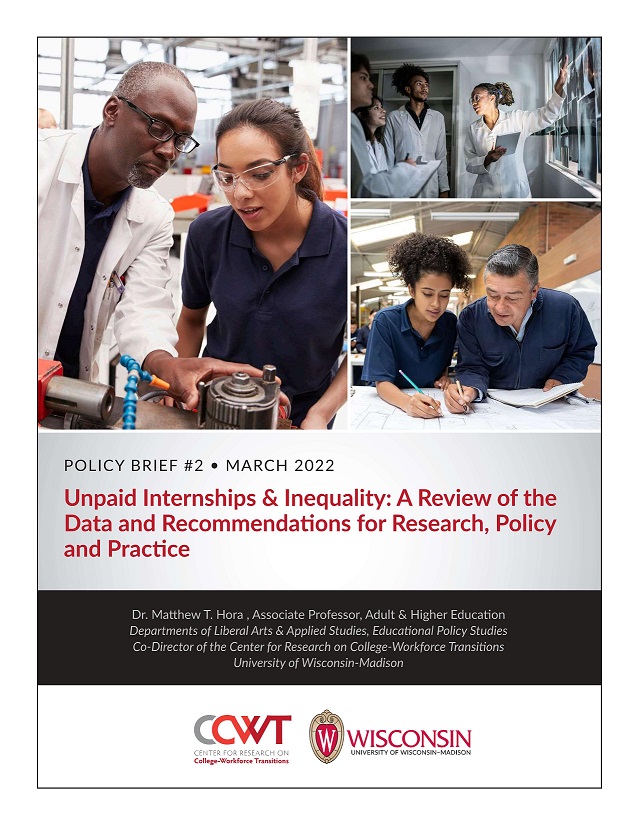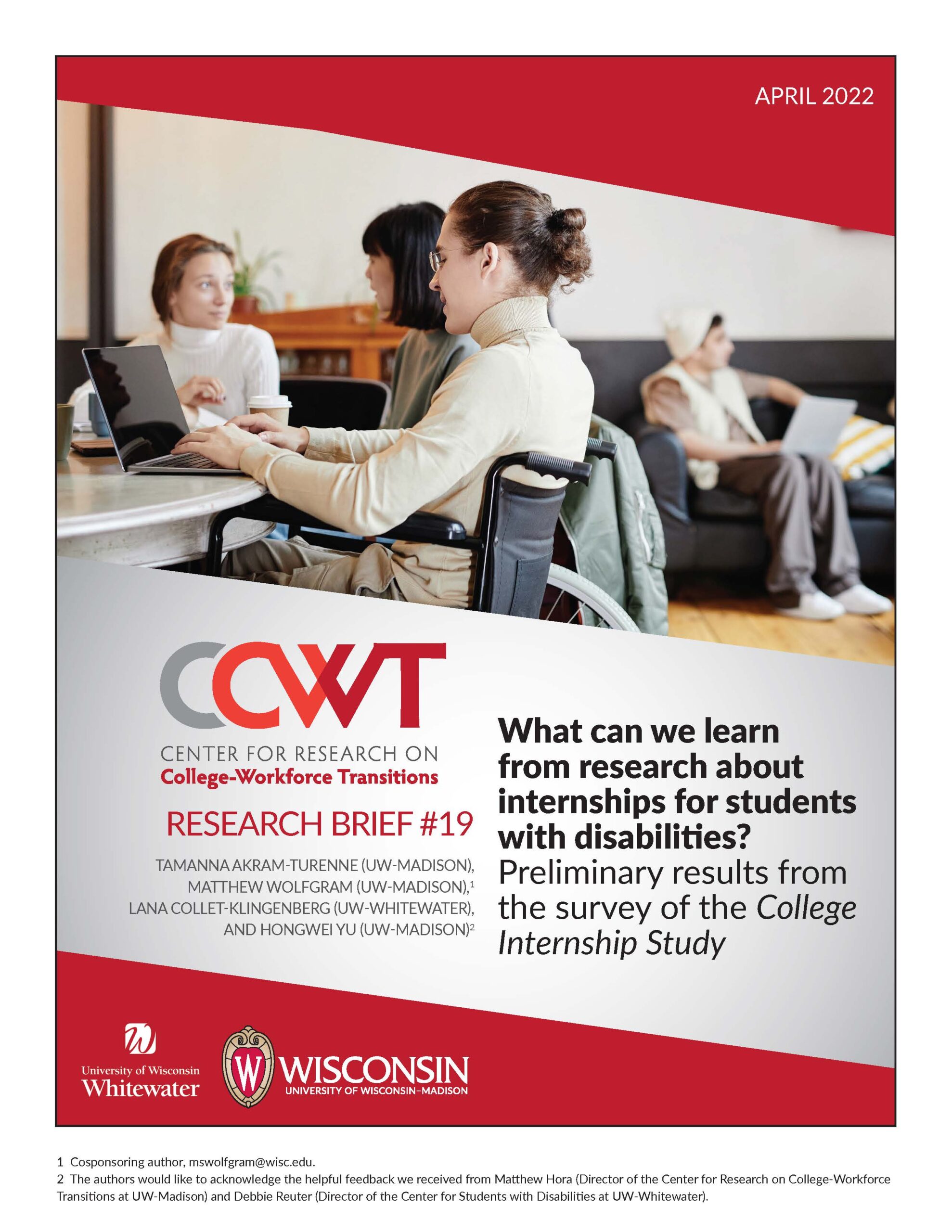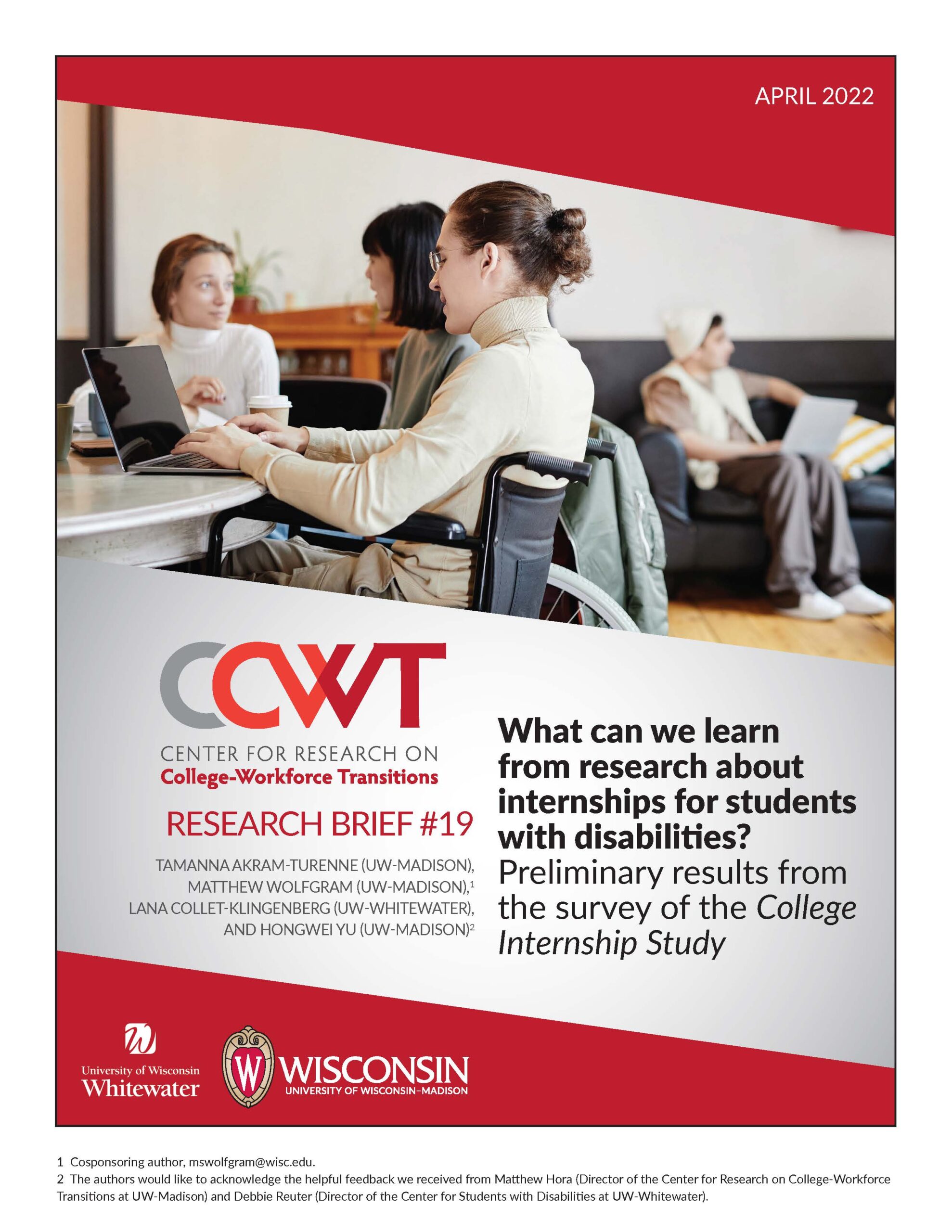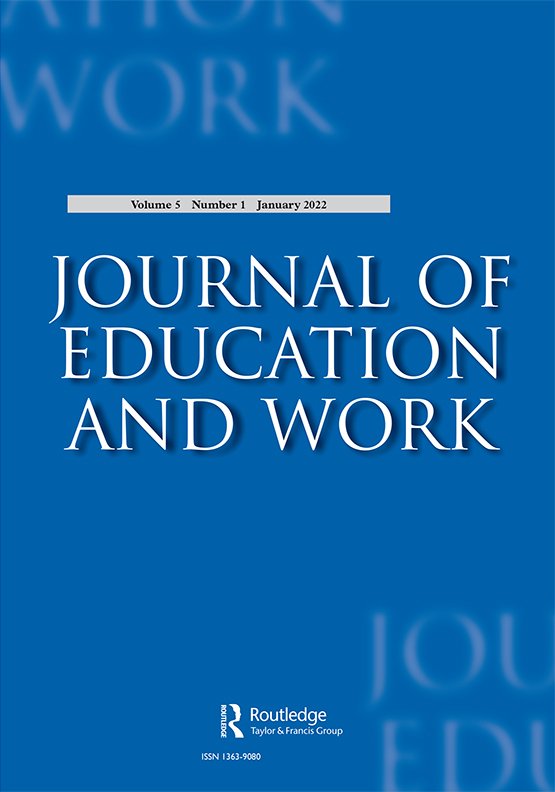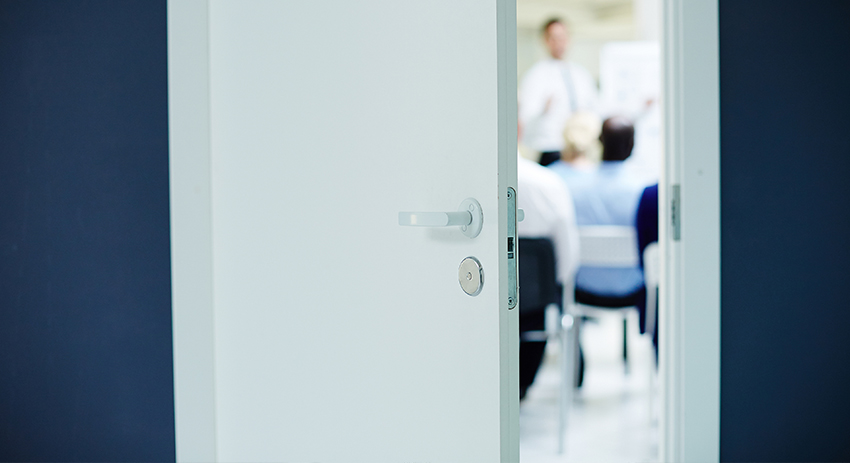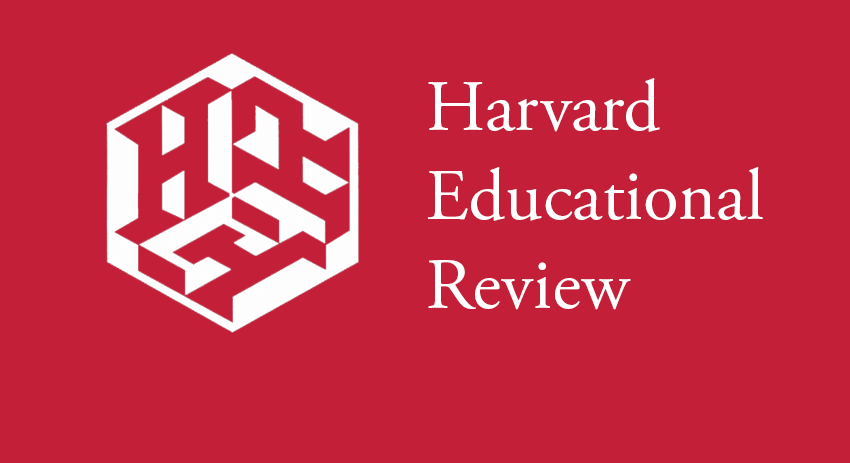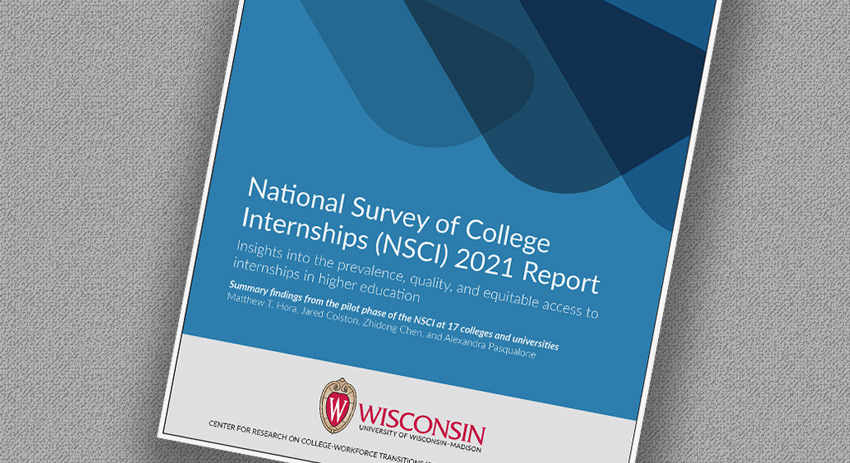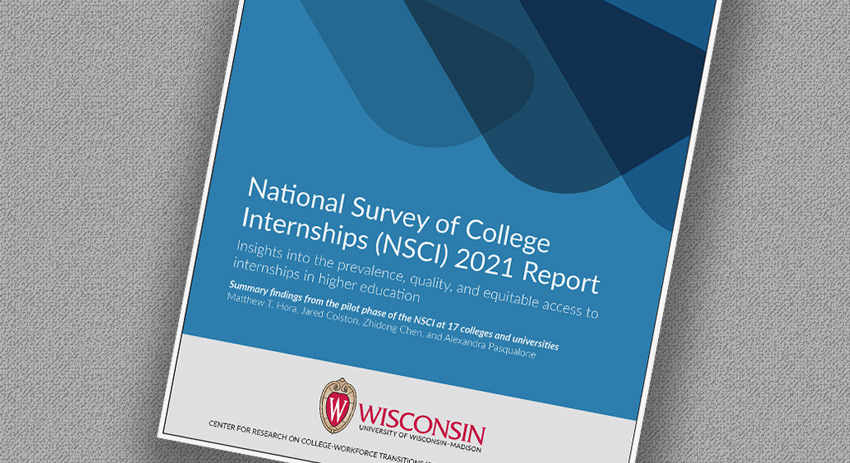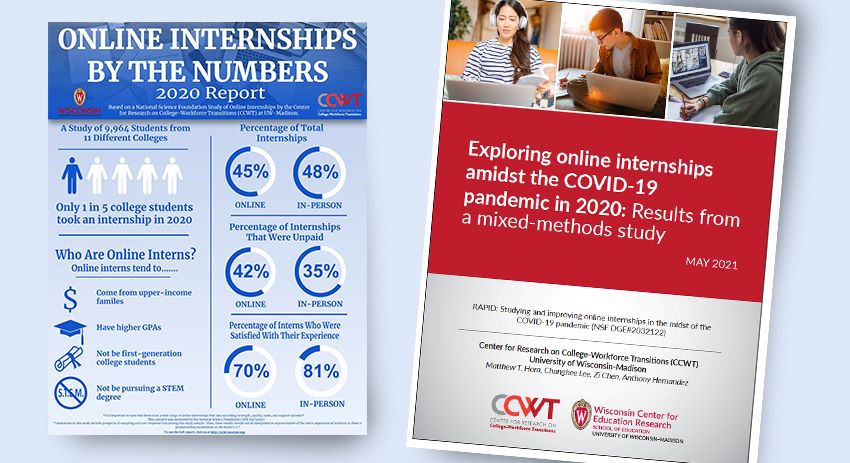 Policy Briefs
CCWT releases new policy brief on unpaid internships
Research Brief #19
CCWT releases new research brief on internships for students with disabilities
Journal of Education and Work
New Journal Article: 'One internship, two internships, three internships … more!': exploring the culture of the multiple internship economy
TCR Report
New Journal Article: Closing the Doors of Opportunity: A Field Theoretic Analysis of the Prevalence and Nature of Obstacles to College Internships
HER Report
On the intersectional amplification of barriers to college internships: A comparative case study analysis
NSCI Report
Summary report from 2021 National Survey of College Internships released
Exploring Online Internships
CCWT issues report on online internships during the Covid-19 pandemic
About Us
The mission of the Center for Research on College-Workforce Transitions (CCWT) is to conduct and support research, critical policy analysis, and public dialogue on student experiences with the transition from college to the workforce in order to inform policies, programs, and practices that promote academic and career success for all learners.
64% of students who did not take an internship had desired to do so but could not due to scheduling conflicts with work, insufficient pay, and lack of placements in their disciplines.
NACA is an applied research and technical assistance project designed to document career-related networks and community cultural wealth of college students of color
Tuned In Labs is a research-based, student-led series of workshops designed to support the well-being and mental health of college students of color
Check out completed CCWT projects including an oral history project of the pandemic, labor market studies, and work on refugees in higher education