This is an accordion element with a series of buttons that open and close related content panels.
What is the NSCI?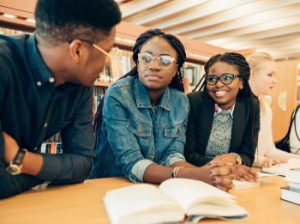 CCWT launched a new National Survey of College Internships (NSCI) in response to the growing interest in internships and related forms of work-based learning, which are widely seen as "high-impact practices" (HIPs) that contribute to students' academic, social and career success.  However, no national studies on internships exist that focus on issues of equitable access, program structure and student outcomes. In addition, few colleges or universities have the data infrastructure to closely track their students' experiences with internships, which is essential for supporting faculty, career services professionals, and campus leaderships' data-based decisions about how to improve these potentially transformative experiences.
The need for data about internships has become even more important with the Covid-19 pandemic and growing concerns about inequitable access to internships (especially unpaid positions), particularly for low-income, first-generation and/or BIPOC students. In documenting obstacles to internships and other indicators of equitable treatment of interns, the NSCI data help institutions to identify and address these obstacles, which is one way that higher education can help to solve the nation's growing problems with income inequality, structural racism and workplace discrimination.
The NSCI instrument is organized around the Internship Scorecard framework, which aims to capture three critical elements of a college internship: (1) purpose and prevalence, (2) quality, and (3) equitable access. In capturing these key aspects of an internship, the 58-item NSCI survey goes far beyond merely documenting whether or not a student has taken an internship.
Why Should My College or University Participate in the NSCI?
Participating in the NSCI ensure that your campus is actively collecting rigorous data on one of the hottest topics in higher education today – that of college students' future careers, skills and employment prospects. The data from the NSCI is used to provide updates to institutional leaders and funders about internships on campus, engage in data-based efforts to improve internship programming, and establish baselines so that you can track your students' experiences over time.
Each participating institution receive three deliverables: (1) a set of summary reports including a Data Snapshot of key findings, (2) a password-protected interactive Tableau data dashboard so that you can explore the data on your own and download the underlying tabular data, and (3) the raw data from your campus for your own evaluation and program improvement efforts.
Data from all participating institutions in the NSCI is aggregated, de-identified and then put into a publicly available data dashboard, where anyone can query the data and do comparative analyses between different types of colleges and universities.
How can my institution participate in the NSCI this year?
NSCI registration is currently closed.
For a pilot phase, the NSCI was administered in the Spring of 2021 at 17 community colleges, 4-year universities, HBCUs, HSIs and other campuses across the United States.
About the NSCI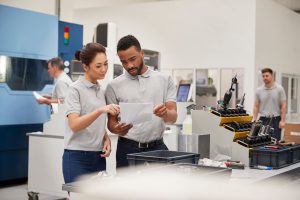 The National Survey of College Internships is CCWT's nation-wide research endeavor that aims to characterize the  internship industry in the United States. Considered essential work-based learning activities for college students, internships are widely praised as opportunities to acquire real-world experience, learn hard and soft skills for the workplace, and make professional connections that make it easier to secure a job or receive higher pay after graduation.  
However, little is known about the actual effects of participating in internships for students. Internships can be very different experiences depending on the firm, industry, sector, and location in the country: some are paid but some are not; some offer more learning opportunities than others; some provide meaningful mentoring for students, while others do not; etc. Thus, despite being considered broadly beneficial, internships vary widely and their effects on students' academic and professional careers are not exactly well-known. 
Moreover, even though internships are an important —and sometimes required— component of higher education, there is no centralized dataset or system to keep track of internships across the nation. We do not know how many interns there are the way we know how many workers there are; we do not know the magnitude of their contribution to the economy; and we do not quite know how big of a component they are to the higher education system. The National Survey of College Internships aims to fill some of these gaps.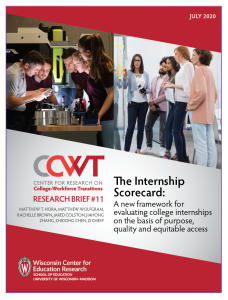 For more information about our research on internships check out these resources: 
Literature reviews
 and frameworks
What do we know about internships at HBCUs? A review of the literature and agenda for future research. CCWT Research Brief #13

 
Research papers, reports and summaries
Who are the unpaid interns? Preliminary findings from 13 institutions in the College Internship Study. CCWT Data Snapshot #1

 

Closing the doors of opportunity: How financial, sociocultural and institutional barriers inhibit access to college internships. CCWT Research Brief #8

 

How do students experience internships? Exploring student perspectives on college internships for more equitable and responsive program design. CCWT Research Brief #7

 
— Using NSCI Data
Colleges and universities use the data from the NSCI to document features of their students' experiences with internships for a variety of reasons and applications. In the past, NSCI results have been used to provide updates to institutional leaders and funders about internships, engage in data-based efforts to improve internship programming, and establish baselines so that you can track your students' experiences over time. Some campuses have even used the data to identify specific problems – such as why working students aren't taking internships – to inform additional research and inquiry.  
The data can also be used by prospective college students, their families, high school guidance counselors, institutional research units, academic advisors, and higher education researchers to better understand the nature of college internships in the U.S.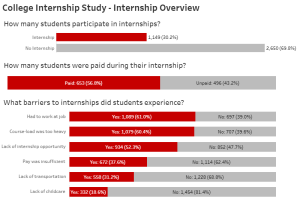 What type of data will be provided? Each participating institution receive three deliverables: (1) a set of summary reports including a  Data Snapshot of key findings, (2) a password-protected interactive Tableau data dashboard so that you can explore the data on your own and download the underlying tabular data, and (3) the raw data from your campus for your own evaluation and program improvement efforts.   
Data from all participating institutions in the NSCI is aggregated, de-identified and then put into a publicly available data dashboard, where anyone can query the data and do comparative analyses between different types of colleges and universities.
— History
In early 2018, CCWT launched the College Internship Study (CIS) at three campuses – the University of Wisconsin-Parkside, Madison College, and Claflin University. This study was originally conceived as a way to provide faculty, career services professionals, institutional researchers, and employers with high-quality data about internships, of which none were available at the time.  The CIS is a mixed-methods longitudinal study, where a survey was administered to students in the latter part of their academic programs, and focus groups and/or interviews were conducted with students, faculty, staff and area employers.   
The early results from the study at these first three sites are available in both technical reports developed by CCWT and also journal articles1 using the dataset. The success of the project also led to new support from the National Science Foundation and the Bill & Melinda Gates Foundation to expand to 17 colleges and universities throughout the U.S.   
In addition, a primary focus of the CIS is to study (and improve internship programs and student outcomes) at Minority-Serving Institutions (MSIs), which is why many of the 17 campuses involved in the study are Historically Black Colleges and Universities (HBCUs) or HIspanic-Serving Institutions (HSIs). The focus on MSIs was due in part to a commitment to improving internships and economic opportunities at these campuses, a strong interest in the role of racial identity and "culture" on these campuses, and to amplify student voices and experiences to become more integral to debates on college-work issues.  
The Internship Scorecard
As the CIS analyses began to focus on the issue of internship quality, the CCWT began to study statements of quality standards in the world of internships. Statements such as those issued by the National Association of Colleges and Employers (NACE) are important, but did not include certain elements of quality highlighted in the literature (e.g., nature of supervision) or issues of equity and access.  
In response, the CCWT team developed the Internship Scorecard framework, which is a new approach designed to diagnose, study and evaluate internships on the basis of three key elements: (1) Prevalence, format and purpose, (2) Quality, and (3) Equitable Access. This new framework is based on theory and evidence from cultural anthropology, the learning sciences and work-based learning, and is designed to help researchers and practitioners – with more nuance and precision than is currently available – make distinctions between program types and begin to "score" programs at the individual-level or in the aggregate for entire institutions.  
The National Survey of College Internships
In the Spring of 2020, CCWT began fielding inquiries about the possibility of administering just the survey from the CIS to certain colleges and universities, given that the mixed-methods longitudinal study was rather labor and resource intensive. With the onset of the Covid-19 pandemic, interest also grew in the prevalence and quality of online internships, and in response CCWT launched a pilot study of the National Survey of College Internships in the Fall of 2020 with 18 campuses across the U.S.   
As interest grew in the datasets being generated by the CIS and pilot NSCI, particularly the interactive data dashboard that allowed the general public to conduct customized queries of our CIS dataset, the CCWT decided to launch the full NSCI in the Fall of 2021 to approximately 120 campuses. Our ultimate goal is to provide rigorous and accessible data on college internships for the higher education community, so that student internship experiences can be studied and improved with greater precision and care than is currently available.  
---
1 Hora, M.T., Parrott, E., & Her, P. (2020) How do students conceptualise the college internship experience? Toward a student-centred approach to designing and implementing internships. Journal of Education and Work, 33 (1), 48-66.
Hora, M.T., Chen, Z., Parrott, E., & Her, P. (2020). Problematizing college internships: Exploring issues with access, program design, and developmental outcomes in three U.S. colleges. International Journal of Work Integrated Learning,21 (3), 235-252.
— Positions
The public use of NSCI data
As discussed in the NSCI Terms of Participation, we do not publicize or otherwise share data from individual institutions to the public or to third parties.  Individual campuses may share their own results, however, as discussed in the Terms of Participation.  
Using NSCI data for institutional rankings
The NSCI does not support the use of results from the survey for the purpose of ranking individual colleges and universities with respect to the prevalence or quality of their internship programs. As clearly indicated in the Internship Scorecard, these complex experiential learning opportunities are too complex to reduce to a single measure, and vary considerably across cases with respect to their ideal form and experience for the student.  
Terms of Participation
Participating in the NSCI includes several points of agreement between your institution at UW-Madison that are outlined in this document, which includes issues related to Institutional Review Board (IRB), data ownership, the use of third-party survey providers, and so on.
Survey Instrument
— Core Modules
The NSCI survey includes six core modules that are included in each administration of the survey.
Academic Background & Goals
Questions in the academic module elicit information about students' academic pursuits and trajectories, which can provide important context for their pursuit (or not) of an internship. Questions focus on the main field of study for the student, their grade point average, whether they are enrolled as part-time or full-time student, whether they are currently attending college or are taking a break with plans to return, and so on.
Obstacles to Participation and Equitable Access
In this module we ask about issues related to equitable access to internships, which is a core element of the Internship Scorecard. This module asks students who report not having taken an internship, whether they had been interested in doing so, and what obstacles they faced when pursuing an internship. This is a critical question related to equitable access and has been extensively studied by our team. In addition, questions pertaining to the provision of anti-discrimination policies upon being hired as well as the firsthand experience of discriminatory behaviors are included in the NSCI.
Internship Program Format & Quality
Largely based on indicators of program quality from CCWT's Internship Scorecard, this module includes key questions about the structure and format of the internship program: graduation requirements, for-credit status, duration, type of employer, industry and sector, compensation (paid/unpaid, hourly wages), level of support and mentorship they received from internship supervisors, and the nature of the tasks they performed on the job. Taken together, these variables provide a nuanced and multi-dimensional account of the internship experience that goes far beyond simple yes/no measures of participation.
In addition, for those students who have not taken an internship but have had an undergraduate research or service-learning experience, we then ask a battery of questions about these programs.
Socio-Economic and Employment Status
In this module we inquire about the circumstances of students outside their academic programs, such as their employment status, parental income levels, and other indicators that provide key information about their socioeconomic and employment status. These variables provide important context regarding if and how an internship may feasibly fit into their lives or not.
Demographic Information
This module includes questions about students' gender and racial identities, ages, first-generation student status, zip code of their high school, and other key demographic variables.
Key Internship Outcomes
The final core module of the NSCI captures variables that are considered to be key outcomes of an internship, including basic satisfaction with the experience, the students' perception of the developmental value for both their academic and career pursuits, and whether the internship led to an employment opportunity.
Registration & Pricing
In this first year of the study – after a successful pilot study in the Spring of 2021, we are capping enrollment at 100 institutions, so reserve your spot now!
Registration for the Fall 2022 administration of the NSCI will be open soon.
Pricing
The pricing structure for the NSCI was developed to cover costs for administering the survey and is similar to costs related to other national surveys in higher education. The NSCI fee includes all facets of survey administration and the provision of all data reports, raw data, and interactive data dashboards. Pricing is structured according to the number of full-time enrolled (FTE) students and is outlined in the table below.
| ENROLLMENT (FTE) | NSCI FEE |
| --- | --- |
| < 2,500 | $2,900 |
| 2,500-5,000 | $3,400 |
| 5,000-10,000 | $3,900 |
| 10,000 + | $4,900 |
Discounts are available for Minority-Serving Institutions (e.g., Hispanic Serving Institutions, Historically Black Colleges & Universities, Tribal Colleges and Universities) and community or technical colleges. For questions about discounts, please contact the CCWT office at: ccwt@wisc.edu. Please note that payments for the NSCI are only for a single year of the survey, and consequently will only cover the Fall 2022 administration of the survey with data delivered to participating institutions in the Spring of 2023.
Administering the NSCI
The administration of the NSCI for your campus will be overseen by a two-member Survey Team that will be assigned to you after registration. This Team will work with you to answer any questions you may have, secure student directory information, administer the actual survey, and then provide you with data reports, raw data and your own data dashboards.
For 2022, a new secure web portal will be available for managing survey operations and data reporting.
Sampling & Recruitment
In order to standardize the study population for aggregated data analyses, the NSCI is administered to undergraduate students with junior or senior standing (at four-year institutions) and students with 30+ credits in their program (at two-year institutions).
In the past, CCWT studies of internships have excluded students in programs with accreditation-required practicum such as nursing or teacher education programs, but for the NSCI we have elected to include all majors in order to provide comparative analyses across programs.
To administer the survey NSCI will request directory information from your campus that should include student contact information, major field of study, school/college, and credit hours completed. For two-year institutions we will administer the survey to the entire student body, while at four-year institutions we will restrict the sample to students at the junior or senior class level. Directory information will only be used to recruit students for participation in the study. NSCI raw data with student identifiers will be shared back to participating institutions for internal evaluation purposes, but all data reports and dashboards will not include any identifying information.
Timeline
To join the 2023 administration of the NSCI, please see the website of the new home of the survey at Strada Education Network: https://www.collegeinternshipsurvey.org/.
Recruitment method
The NSCI study team will send individualized emails directly to each student with an individualized survey link and passcode, and only invited students will have access to the survey. To make these emails more familiar to students, we will place your institution's logo on the recruitment message.
The survey will be active for one month, during which two email reminders will be sent to non-respondents, with 7-10 days between each email. Reminder emails will be sent on varying days of week and times of day to increase the likelihood that they will be read, and to increase participation.
Encouraging participation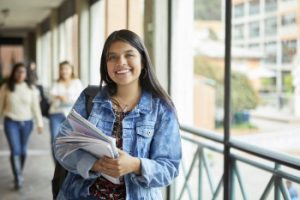 As students are asked to participate in more and more surveys, participation rates have understandably declined in recent years. To improve the prospects for a high response rate at your campus, the NSCI team has made the survey itself as streamlined and user-friendly as possible, and we also encourage your campus to engage in the following to boost participation:
A pre-survey email announcement about the NSCI: Given that the NSCI survey will be sent through an unfamiliar external email address (the University of Wisconsin-Madison), a pre-survey email announcement from your own campus about the NSCI will establish the legitimacy of the NSCI and avoid the survey link being considered as spam or a phishing attempt.
Promotion of the NSCI through various campus media: In addition, campus partners can boost participation in the NSCI by sending emails, Handshake messages, flyers at career fairs, posting flyers and otherwise sharing messages that encourage students to take the survey.
Customizing the original NSCI recruitment email: Another way to potentially boost participation in the NSCI is to include customized information in our original recruitment email. This could include information about your institution's culture, traditions, history and mission, or any other details that you think may make students more amenable to taking the survey than if it was simply being administered by the University of Wisconsin-Madison, with whom they likely have little direct contact with or knowledge about (beyond Bucky Badger).
Survey Incentives
Providing cash or other gifts as an incentive to take a survey is a well-established method for improving response rates to surveys like the NSCI. However, providing incentives can be an expensive and time-consuming process of faculty, staff or other campus leadership.  As a result, the NSCI will provide two $50 gift-cards to randomly selected students from your institution and will handle delivering the gifts to student winners.
While the total cash amount and number of winners is low, in the first year of the NSCI we elected to provide at least some form of incentives while also reducing burdens on participating institutions for providing and administering this process on their own. However, we do encourage participating campuses to create your own NSCI survey incentives program, which could considerably increase response rates on your campus.
Terms of participation
The terms of participation for engaging in the NSCI are located here, and acknowledgement and agreement with these terms will be required as part of the registration process. For a pdf version of the Terms click here.
NSCI Institutional Review Board (IRB) Information
The NSCI project is governed by the UW-Madison Education and Social/Behavioral Sciences Institutional Review Board.  See the NSCI IRB approval letter (PDF) and the full IRB protocol (PDF).
Reports & Data
With these fine-grained data on internships in hand, your college or university can be among the first in the nation to begin building a dataset on internships that can guide your planning and assessment decisions on these critical work-based learning experiences.
NSCI provides participating institutions with customized reports that includes:
A Data Snapshot that gives an overview of the survey's primary results as organized by the Internship Scorecard, including the prevalence of internship participation on your campus, the format of your students' internships (e.g., duration, sector), the quality of these experiences, and their degree of equitable access. With brief summaries of descriptive statistics and colorful and easy-to-read data visualizations, this can be a report you can share with your institutional leadership, career services staff, and students themselves to provide a quick yet in-depth review of the survey results. View a sample Data Snapshot report (PDF)
A Respondent Profile report that provides you with key details on survey administration (e.g., response rate) and characteristics of the study sample such as major, gender, employment status, and so on. This report will tell readers precisely who answered our survey and thus how the results should be interpreted.
A Student Comments report will highlight some qualitative findings from the survey based on open-ended text questions. These anecdotes and stories from students themselves will add some texture and fine-grained detail to the quantitative survey results, and will be reported as word clouds, themes and selected quotes.
A Major Comparisons report will provide an overview of key data points across the disciplines at your campus, with a focus on internship participation, selected indicators of program format and quality, and experiences with equitable access.
An interactive online data dashboard will also be provided that will allow you and your institutional colleagues to query and search the entire dataset in your password-protected part of the new NSCI website (coming Fall 2021). An aggregated dataset across the entire study will be available for the public as a data dashboard, but you'll be provided with your own institution's unique dashboard.
Other deliverables include the raw data from your institution and a file with key crosstabs for survey variables.