In the Spring of 2020, the COVID-19 pandemic disrupted the lives of college students around the world with classes moving online, internships rescinded, and graduation ceremonies cancelled. These developments have affected the career plans and aspirations of a generation of college students. CCWT launched this oral history project to document and amplify student voices and experiences during the pandemic.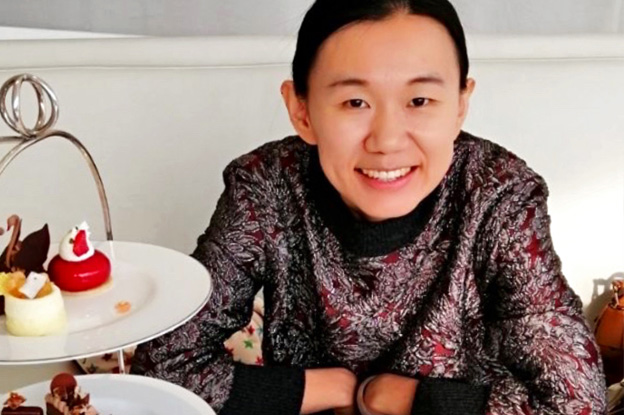 Shuqi Wang is a graduate student in the Department of Curriculum and Instruction at UW-Madison. After several years of experience in management and the birth of her first child, Shuqi decided to further her career by enrolling in graduate school and focusing on informal learning. She states, "I'm interested to learn how to design a curriculum, how to build a better learning environment, and then I can work to help the next generation to learn." Shuqi notes both the hurdles and benefits of transitioning to remote learning as a graduate student. She also discusses how the recent anti-racism protests have impacted her thinking about race. This interview with Shuqi was conducted by Esther Ama Safia Mohammad. The transcript was edited and condensed by Alexandra Pasqualone.
---
When you first learned that the COVID-19 pandemic would affect your courses at UW-Madison, what was your reaction?
Like other students, I had to enroll in remote learning. Last semester, in order to get to class I needed a family member to drive me. Now, in certain ways, remote learning is more convenient for me. At first, I was happy to do online learning. Unfortunately, it is not very good that the campus is closed. There are no classrooms open and the library is also closed.
Last semester, since I have children at home who are noisy and want attention from parents, I would often go to the library to study. I also cannot meet my professors and classmates face-to-face, so it has influenced our traditional methods of communication.
And has the pandemic affected any of your projects or collaborations with other students or colleagues? And how has remote learning gone for you?
In my case, it influenced travel and communication. There are some conferences canceled and travel is limited, so that has influenced my ability to seek outside collaborations. In terms of school, since I am still focused on coursework and papers, and do not have a research group yet, I do not think it has impacted me a lot. Overall, I think remote learning has been going well although maybe I am not an active member of each team. I am always silent and not good at talking.
There are some conferences canceled and travel is limited, so that has influenced my ability to seek outside collaborations.
Besides remote learning, have there been any changes to your university-related activities that you or the university have made in response to the pandemic? It could be coursework, research, or trips that were canceled.
In the first semester, I was working with some professors in our school and other institutions. There were all kinds of trips that were canceled. Because I am in the first year of my master's program, I am very curious about what people are doing. I am always looking for some activities or events in our email or posters in our school buildings, but these are all canceled.
Now, lets' talk about the impact of the pandemic on your career plans. What are your future career plans and how has COVID-19 affected those plans going forward?
I do not have a very specific career plan. My first choice is to become a scholar. This is the higher goal I want to try to achieve. If not, I would like to try to be a designer of informal learning, such as designing learning activities or learning environments. That is my second choice. And, my last choice, I think I would like to become a writer to support parents or students in their learning. COVID-19 cannot influence the whole education industry. After the pandemic, students will go back to school, but it has a big impact on informal education. Some learners, especially adults, may like online learning or may use MOOCs (massive open online courses) to further their education.
After the pandemic, students will go back to school, but it has a big impact on informal education. Some learners, especially adults, may like online learning or may use MOOCs to further their education.
How has COVID-19 affected the job search for you as well as the availability of internships or entry-level jobs in your field of interest?
I do not think it will impact my job search a lot. I want to take a job related to my study, so I pay a lot of attention to my department email and I only conduct web searches if the school is offering jobs related to education. I think I will focus on studying and plan to pay more attention to my thesis so that I can graduate earlier. In terms of the pandemic's impact on jobs, my first choice is to find a job on campus and it is a little hard. I think students need more job opportunities.
In recent weeks, we've seen mass protests and outrage over the killing of George Floyd in Minneapolis. Have these events influenced or otherwise affected you in any way?
These events have made me pay attention to race. I come from a country whose people do not have many differences. Other races in my country represent a very small group of people, so the problem is not as obvious.  I began to realize that the race problem is very important and I need to pay attention to it. I think this will influence my life, in terms of how I connect to people, and it may also make me avoid sensitive topics while talking to friends and colleagues. It does not influence my career plans.
Have you personally encountered racism during your time as a college student? If so, and if you are comfortable doing so, can you describe the situation?
I think we all have people we like a lot or we do not feel comfortable getting along with. If people do not like me, first I think it is their personal preference. So, I do not think I have encountered serious racism in school.
---
Staff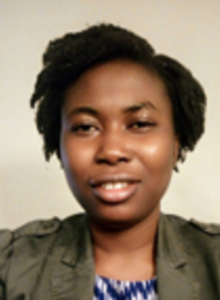 Esther Ama Safia Mohammed is a Fall 2020 graduate of the Professional French Master's Program at UW-Madison. She also holds a master's degree in Linguistics and Didactics from the University of Cape Coast, Ghana. Her academic research on student motivation and international mobility informs her understanding of Human resource development. Ama has gained diverse professional experiences from working as a teaching assistant in Cape Coast, as an executive assistant at a logistics company in Burkina Faso, as an assistant manager of a cocoa cooperative in Cote d'Ivoire and as a project assistant in a philanthropic organization in Quebec. In summer 2020, Ama worked at CCWT with a team of student-workers to collect oral histories to document student-experiences during the coronavirus pandemic. Through this work, she gained insight into student anxieties concerning their future careers in the fast-approaching post-Covid world.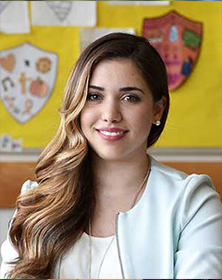 Alexandra Pasqualone is a second-year student in a Joint PhD in Educational Policy Studies (EPS) and History. She has spent several years teaching in various capacities, including positions as a high school teacher in NJ, an English teacher at Akdeniz University in Turkey, and a Career Access and College Readiness Coordinator in Philadelphia. She is broadly interested in the historical role of youths as major activists who spurred changes within their communities. As part of her MA thesis at the University of Cincinnati, Alexandra conducted an oral history project attending to the protests of high school students in Philadelphia during the late 1960s and 1970s. Her current research centers around the implications of schools on Arab-American identity formation during the mid-twentieth century.