In the Spring of 2020, the COVID-19 pandemic disrupted the lives of college students around the world with classes moving online, internships rescinded, and graduation ceremonies cancelled. These developments have affected the career plans and aspirations of a generation of college students. CCWT launched this oral history project to document and amplify student voices and experiences during the pandemic.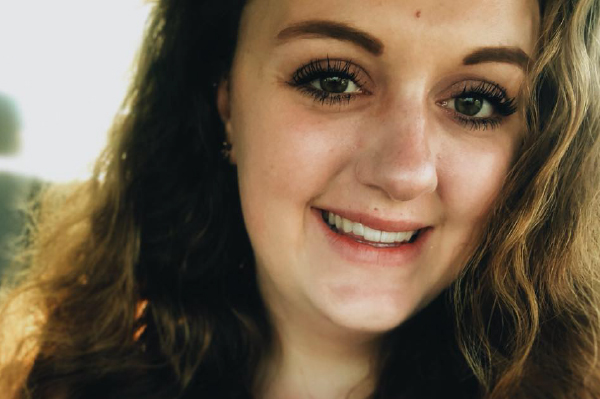 Shayla Mentner is a music business major at the University of Wisconsin-Oshkosh. She has completed most of her major requirements and is now finishing a few general education courses needed to graduate. She has had two summer internships and is currently looking for a new internship opportunity. This interview is a reflection of her internship experience as well as current COVID-19 pandemic concerns. The interview for this profile was conducted, edited, and condensed by Mary Dueñas.
---
Could you tell me a little bit about what life has been like for you over the past year?
I got a new job, so I do not work for Papa John's, where I used to do pizza delivery. Now I work for a nursing home, so that is a little different. But, other than that, I am still just like doing school and working as much as I can to pay for those expenses. I am kind of done taking the specific classes for the Music Business major. Right now, the main thing I am concerned with is actually finding an internship. So, that is kind of the one thing that I have been keeping in the back of mind regarding my academic program. The rest of it, I have just been completing my general classes.
Right now, the main thing I am concerned with is actually finding an internship.
Could you share what brought you to this major?
I felt called to come here to do music. I am from Eau Claire, Wisconsin. We have a great music program, but do not have a good music business program. I just really felt like I wanted to combine my love of music with my love for connecting with people and interacting with people. I also wanted to find something that suited my love of event planning. So, I really wanted to combine all of that. I knew it had to be music because I have just loved it for as long as I can remember. I have been in choirs since it was an option in school. And I have been singing and playing piano ever since I could. I have just grown up around music. So, I decided to choose UW-Oshkosh because I think it is the only state school in Wisconsin that has a good program. So, it was really calling my name; that is what brought me to this major.
I just really felt like I wanted to combine my love of music with my love for connecting with people and interacting with people.
Can you share your internship experience?
I wanted to do some meaningful work over the summer, so I decided to seek internship opportunities on my own. This was over my freshman and sophomore summer. An internship is required your senior year summer in order to graduate, but there is no reason why you cannot do more than one during your time in college. I was just eager for opportunities, so I sought it out on my own. My sophomore summer, I interned at the PR department for Ashley Furniture. They actually have a music festival, which I do not think a lot of people know. So, I worked to help plan the music festival which was something I was totally into. This was beneficial for me because I got a taste of working for a large corporation; a really large corporation. I got a sense of what it is like to work in public relations which is something I am really glad I got to do. I got a taste of that type of work, and I really liked it. So, that kind of directly related to all of my school experience. I am really glad I stumbled upon that opportunity.
The previous summer, I worked for a smaller organization that had fewer employees. It was Country Jam, which is a country music festival in Eau Claire. That was a really different experience too. I got to do more hands-on stuff, including some PR stuff. You have to know how to relate to people. My two internships were very different experiences, but they are both experiences that I really enjoyed and that really related to most of my music business classes. I really felt like they directly contributed to my degree. I honestly could have taken them for credit if I wanted to, but I was not far enough in my degree to take them for my internship credit.
My two internships were very different experiences, but they are both experiences that I really enjoyed and that really related to most of my music business classes. I really felt like they directly contributed to my degree.
Is there anything about the internship that you would change?
I think for both of them I would have liked a little bit more feedback, especially at the end of the internship; some sort of exit interview or something of that nature would be nice. I would have thought they would have a more formalized procedure in place, but every place is different. I was given all these opportunities during the job, but then I was not really sure if I was doing everything right. The department was just so relaxed – they were the best people I could ask for. They were like, "Oh, just do it, you know, you will be fine. Do not worry." And I was always asking questions because I just did not want to do anything wrong. I did not want to make a mistake that could have a lot of consequences because this is a huge music festival. You just do not want anything to go wrong. They were just so nice and so chill, but I kind of would have thrived on a little bit more feedback from my supervisor; maybe weekly check-ins.
What are the are the pros and cons for completing an internship?
There are a lot of pros to having an internship. They can be paid. A lot of people think that because it is an internship that you are working for free. But I personally would never work for free. I believe that, if I do a good job, I should get paid for it. Luckily, there is a lot of internships that are paid. And, you get this valuable transferable experience that is priceless, but that does not mean you should not get paid. The experience is priceless. You should do what I did which is document it. Then you can use it for your job interviews.
The cons are that you are kind of going into a job knowing that you are only going to be doing it for a small amount of time. You might just be doing some menial tasks, which I did not really mind because usually they are fun. Maybe it is my line of work in the music industry, where the menial tasks for a music festival are fun; going to the campgrounds and putting up flags and stuff like that. But, a menial task for somebody else—in a business internship for example—might be boring work like data entry.
What are some of the changes that have occurred in your life given the COVID-19 pandemic?
I am actually working a lot more because I am in school a lot less. All my classes have stopped doing regular meetings, so basically I can do my schoolwork whenever I want now. It is just that all your stuff is online and it is really kind of making it harder to learn because you feel like you are teaching yourself and it is just weird.
Also, I am working a lot more because I do work in healthcare now. I am not considering going into healthcare full-time. It is just a temporary job until I move back to Eau Claire. But since I do work in healthcare, there has been increased need for us. So, with this, I am working a lot more and then I am still doing school, just kind of whenever I can. I am working a lot more also because I lost half of my income which came from a few jobs through the university. I also made a lot of money playing piano for a few churches and a bunch of people privately at school. Now, they do not need me because they do not take lessons anymore. So, all of that income is gone too. Therefore, I have been trying to work more to supplement that. My income situation is screwed up, and I am just spending a lot more time at home trying not to go to the store unless I need to.
How have you been coping like with the changes?
I am FaceTiming my family a lot because I just miss them. They live in Eau Claire, Wisconsin, so I miss them, and the distance is especially hard. My dad and I like to play cribbage together; he found this online version where we can play together. Sometimes, we will play that and then have a phone call at the same time. So, we will do that. It helps to take care of the boredom for us both, because he was deemed not essential by his company, so he is working from home. He is stuck at home all day too.
---
Staff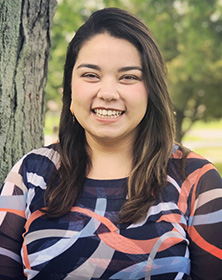 Mary Dueñas is a doctoral student in the Department of Educational Leadership & Policy Analysis and is a Project Assistant for the Center of Research on College-Workforce Transitions at the University of Wisconsin-Madison. Mary is originally from Pasadena, California, graduated from the University of California, Irvine and has a Master's in Science in Counseling from UW-Madison. Before joining the team, Mary worked for the Posse Program, the Chic@ Latin@ Studies Program, the Summer Education Research Program, served as director for iD Tech, and is an instructor at UW-Madison. Mary's research examines the experiences of underrepresented students of color in higher education. Central to her work are the concepts of belonging, mattering, cultural-orientation, motivation, academic success, and persistence within the university setting.