In the Spring of 2020, the COVID-19 pandemic disrupted the lives of college students around the world with classes moving online, internships rescinded, and graduation ceremonies cancelled. These developments have affected the career plans and aspirations of a generation of college students. CCWT launched this oral history project to document and amplify student voices and experiences during the pandemic.
Kassidy Jack is a mass media arts major at Clark Atlanta University, with a concentration in radio, television, and film. This is an academic focus that she feels allows her to "be creative within work." She wants to become a TV news broadcaster and one day start her own production company. During her first year of college, Kassidy did an unpaid internship with Stacey Abrams' campaign for governor of Georgia. Now nearing her final year of college, she is looking for a second internship in a news station in Atlanta, a process which is now on hold because of the pandemic. She has moved home to finish her semester online and support her family and her neighbors. Her community in rural Louisiana has been hit hard by the pandemic. This interview with Kassidy was conducted, edited, and condensed by Matthew Wolfgram.
---
Can you tell me a little bit about your first internship?
I was on the digital department team for Stacey Abrams when she ran for Governor of Georgia. I basically helped with creating different Instagram posts, different media concepts, flyers, things of that nature, emails, endorsers. I media monitored with Twitter, Facebook, Instagram. I helped with digital projects like videos and pictures.
How do you feel you benefitted from your internship with Stacey Abrams' campaign?
Companies and organizations usually gear their internship programs to upperclassmen. So, the fact that I was a freshman when I got to have an internship helped me learn how to really work in a place with a lot of people that were older than me. I was the youngest one there. I knew I was working with people who had been doing this for a long time, so it pushed me to just work better and harder, and to really always make sure that I am at the top of my game. That definitely took me out of my comfort zone, but it helped me to be able to work with different people. Also, I learned how to meet deadlines, and how to work quicker, be efficient, and have the best possible outcome with my work.
Also, that internship helped me to understand how broad my major could be, because when I think about mass media, I used to just think about TV. But I learned that it also applies to politics, which is a different area that I had not thought about. This was actually the reason I declared my minor in political science last semester, because it made me realize how much I actually am into politics and things of that nature.
Was it a struggle for you to do an unpaid internship?
To a certain extent. I did not have any source of transportation, so I used Lyft. I did not want to pay for a Lyft all the time, but I knew it was a once in a lifetime experience, and Stacey Abrams was making history in Georgia, so the fact that I got to be a part of that out-weighed that I had to pay so much for transportation. Also, I do not know how to use public transportation, because I am from a very small town in Louisiana where we do not really have busses or anything like that. My mom, too, feels safer with me using Lyft. I would probably have to walk some distance from the bus stop, and I am not that comfortable in Atlanta.
What are your plans for your next internship opportunity?
I am looking for an internship right now. I have googled different internship opportunities, or used LinkedIn, even word of mouth and emailing my professors to ask them if they know of any opportunities. Because of the virus, there are not too many opportunities that I am seeing, and a lot of them are not necessarily what I want to do. I have been updating my resume and making sure my cover letter and everything are good, but I am still in the process of actually looking. There are two amazing news stations in Atlanta, so my goal would be to intern with one of those, where I definitely feel like I would be learning from the absolute best. I would hopefully intern with them until I graduate, and then the goal really would be to get a job offer.
Because of the virus, I am not seeing too many opportunities, and a lot of them are not necessarily what I want to do.
I have had many professors tell me that in this business, a lot of times you start off not necessarily doing what you want to do, but you do what you are told to do to the best of your ability. If you can prove to them that you can do even the smallest things really really well they may say, "Oh, well, she does an excellent job at filing papers, so let's go ahead and let's give her a harder task." So, basically, our professors are telling us to take everything that we get seriously because you never know who is watching; and if you prove yourself, then you can work your way up into whatever specific job that you actually want to do. Even if I do not get hired after my internship, I could make connections with the people who are there who may know of other opportunities elsewhere that I can take on.
Do you perceive any obstacles to pursuing an internship opportunity?
Sometimes I feel like my race may be a factor. My college is an HBCU [Historically Back College/University], and while I think HBCUs are amazing, not everyone thinks that. An employer might see my headshot or the school that I go to and automatically just throw my application out. But that is not really anything that I can change. I just have to hope and pray that someone can look beyond that and give me a chance.
How has the COVID-19 pandemic affected your education?
It has affected my education a lot. We got an email that said you have to leave campus by this date. That was hard making sure that I am packed in one day. It was was just difficult being uprooted.
One thing is that we are having online classes, so now that we are relying solely on technology it is a little harder in some of my classes.
One thing is that we are having online classes, so now that we are relying solely on technology it is a little harder in some of my classes . Also, I literally live in the country, so we have a lot of trees, and I guess that blocks the WIFI connection. Sometimes I will be on a Zoom call for class and Zoom will kick me out because my connection is not strong enough. I will have to go unplug my WIFI box, plug it back in, and attempt to log back on; or sometimes when I am trying to talk to the class, they cannot hear me. I definitely make sure I am emailing my professors and letting them know, but it makes everything a lot harder not having good WIFI, being in a very small town where no one's WIFI is really good. I will be trying to turn something in and my WIFI manages to conk out. Most of the professors are understanding, but there still are some that are kind of strict. I have just been taking it day by day.
And my plans to pursue an internship are on hold. My whole state is still on lockdown right now, and it just got renewed until May. I do not think internships are people's top priority right now. I think people are trying to see if they are going to have a job. When is this lockdown going to be over? Is my family going to be okay? I do not think people are necessarily thinking about internships now, which is definitely understandable. There is a lot going on; even for me. I live in a very small town and since I have been home, there have been 15 people that have passed away from the virus. So, it is definitely understandable that an internship is not on people's top list of priorities. But I keep looking; I just have not really been seeing much at all.
I live in a very small town and since I have been home, there have been 15 people that have passed away from the virus.
It sounds like the COVID-19 pandemic has really impacted your community. Can you tell me more about that?
Yes, there has been a lot. I had a teacher from high school who was infected with the virus. She has recovered, but that was a very difficult time for her. I did as much as I could; I would text her, call her every day to make sure she was okay. But there have been people in my community who I have known since I was a child who have passed away. So, it is definitely affecting us. Because it is such a small community, we are all like one big family, so it is definitely affecting everyone a lot.
---
Staff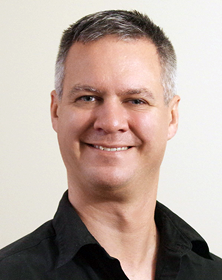 Dr. Matthew Wolfgram is an anthropologist of education and an Associate Researcher at CCWT, at the Wisconsin Center for Education Research. His research employs ethnography, qualitative and mixed-methods research, and community-based participatory action research, to study the factors that impact the college access and success of minortized student.