In the Spring of 2020, the COVID-19 pandemic disrupted the lives of college students around the world with classes moving online, internships rescinded, and graduation ceremonies cancelled. These developments have affected the career plans and aspirations of a generation of college students. CCWT launched this oral history project to document and amplify student voices and experiences during the pandemic.
Isaac Izard graduated in May 2020 with a degree in Communication Arts, with a focus on Radio, Television and Film, and a certificate in Digital Cinema Production—which are all passions he developed while in High School. Isaac talks about the challenges he and his classmates faced while finishing up production for their capstone project, as well as the difficulties of entering the job market during a pandemic. When questioned about the protests following the death of George Floyd, Isaac addresses his thoughts on these events as well as his experience as a black man. This interview with Isaac was conducted by Jessica Hsu. The transcript was edited and condensed by Alexandra Pasqualone.
---
When you first learned that the COVID-19 pandemic would affect your courses at UW-Madison, what was your reaction?
Initially, I was not super worried about it. I had taken enough credits over the past four years, so I was ready to graduate by finals last semester. I only had one last class to fulfill. The problem was that the class was the capstone for the Communication Arts pipeline. There were 20-something people in the class in total, split into two teams. I was the director of my team, and we had to shoot a 30-minute film. In my opinion, pre-production was the worst part because it takes so long and there were so many people. We did all of the pre-production, and as we neared the end, we heard about COVID-19 affecting classes. At that point, I was not really worried about it since we were a special case. We only had lectures twice a week and we did not have to meet in class to do our project or shoot our film. So, I was thinking they would go ahead and let us do it.
By day three of shooting on our way to our second location, the producer received a phone call from the professor telling us to shut it down. After we finished that scene that day, everything–all the equipment, the cameras, lenses, lights, sound gear– had to be put back, and we were told to go home. It sucks especially after doing two months of pre-production work. We scouted locations, drove all over Wisconsin for hours and hours every day, made deals, and fundraised. We had thousands of dollars that were ready to be put towards this film. We were working with actors, buying costumes and props, but it just meant nothing after one phone call. We just had to shut it down and go home.
We had thousands of dollars that were ready to be put towards this film. We were working with actors, buying costumes and props, but it just meant nothing after one phone call. We just had to shut it down and go home.
Are you employed during the school year? How has COVID-19 affected your employment?
I was employed during the school year. I work at a restaurant, so COVID-19 shut that down too. I had a couple of months where I was not doing anything. It recently started to open back up, and I have been fortunate to be rehired. I do not work as many hours as I used to, or would like to, but it is at least something. I do not necessarily know how I will be paying my rent after this is all over. I stored away a little bit of money. But, unfortunately, the restaurant is closed two days of the week now. It would be nice to have the security of having plenty of money saved up so I can start my adult life.
I do not necessarily know how I will be paying my rent after this is all over. I stored away a little bit of money.
Are any of these changes especially challenging or difficult to manage?
With filming and working in a kitchen, you cannot do that alone. Both require crews of different people that change quickly. I have to try to find other ways, not only to make money, but also to fulfill myself. To do something during my day and not just sit around playing video games.
What are your future career plans? How has COVID-19 affected those plans going forward?
My original plan was to finish up that class I was in. I was going to work at the restaurant all summer and save money. I was going to move to Atlanta because Atlanta is a film hotspot right now. I have the degree and kind of know what I am doing, but if I do not know a lot of people, it is going to be hard to find work. Obviously, I cannot go there because Atlanta is a hotspot for the pandemic. I do not want to take an airplane. I am kind of stuck in Madison. I still plan on moving down there as soon as possible, but everything is up in the air. I cannot really plan anything. I also cannot even save the money to go down there as quickly as I would have liked.
Has COVID-19 affected the availability of internships or entry-level jobs in your field of interest?
Yes, for sure. As I said before, production requires crews, and you need to know the right people to get on those crews. In the past two years, while I was still a student, I knew the right people to get on those crews. But now, since almost every production is closed or on hiatus, it is harder to find things that are shooting. It is even more difficult to find positions that are shooting that pay. That is what you should be looking for. I have not done many internships because of summer courses and shooting on sets with other people.
How has the pandemic impacted your job search?
It ruined it, basically [sighs]. My mom has been sending me a lot of news station jobs. I guess they are still hiring, but I am not really interested in that. You have to know the people who are shooting and all the people I know are not shooting. I was fortunate to be involved in a social media campaign. There is a woman who is shooting political sketches about the current situation in the world. For example, we just shot a parody of the music video "Radioactive" but switched the title to "Poll Working Is Attractive". The point of the parody video was to convince young people to be poll workers because people over the age of 65 have to stay at home, and those are normally the volunteers. Obviously, it is not a remote job, but it is something that lets me use my skills.
What support do you think students need from their universities to help them get a job in the middle of this crisis?
I can only speak from my field; film. Getting a job in my field requires networking. Film students need a collaborative network to communicate with other film students in order to get two people together who like each other's ideas. They could write a script, they could find a creative way to tell a story, while still social distancing and being at home. That was sort of the project we had to do when our bigger projects were shut down. We were tasked with telling a story in our homes with the people who lived there, using whatever equipment we have. A majority of my class decided to shoot short films in their homes. We film students tend to be creative. Film is working with limitations and making something creative, despite setbacks. So, if we had a way to communicate with everybody else, something good would happen.
How are you making connections in the era of social distancing?
I'm not really. So far, my journey through filmmaking has been meeting somebody, they ask you to help them out on set, you get on set, and then you meet eight other people there. Two months later, one of those eight people tells you what they are working on and asks if you want to help. You get there, and it's eight new people. It is a domino effect, and it is hard with social distancing to make connections the same way I did before. Doing the job that I just did has introduced me to a lot of people. Also, during the remainder of the semester, when we could not attend in-person lectures, we met online. Our teacher would bring in his connections. They would talk to our class and offer themselves up as resources.
During the remainder of the semester, when we could not attend in-person lectures, we met online. Our teacher would bring in his connections. They would talk to our class and offer themselves up as resources.
Have you found work remotely through a micro-internship in which you perform contracted work on larger projects?
Yes. That is what I would call what I am doing now. Again, it is very strange because it is not an actual organization. I do not think we make money out of it. Technically, I am not an intern for her. I am contracted out. We are planning on shooting more over the summer. It is a constant stream of doing smaller projects for a bigger impact.
Besides the COVID-19 pandemic, in recent weeks we've seen mass protests and outrage about the killing of George Floyd in Minneapolis. Have these events influenced or otherwise affected you in any way?
They haven't personally impacted me too much. Unfortunately, I've been missing most of the protests because I have to work or I am doing a project. Walking down State Street these days has been very interesting. I like seeing what people have painted on the boarded-up windows, and it feels like there is an element of solidarity. On the other end of that, I have seen a lot of white people co-opt the Black Lives Matter movement. I do not know how I feel about that. I am a little unnerved by that because I know that a lot of them do not really care or do not really know what they are talking about. It is … a lot of frustration, a lot of mixed emotions.
Have you personally encountered racism during your time as a college student?
There have been small things. For example, I was shooting at a friend's house, and her mom was there, and she said, "Oh, you like chicken, right?" She kind of guided me toward the chicken. You know, she definitely generalized me, but at the same time, I cannot be mad because I was looking for the chicken. So, it is things like that—I guess you call them microaggressions. I also grew up in Wisconsin, so I am used to older white people. I just think to myself "you know, they need a software update." I am not going to fight them. I have adopted a forgive and forget mentality about all of it. I have been super lucky to not have anything overt put in my face. The biggest thing, race-wise, that I think about while living here is being the only black kid in class. It is strange. In that final class that I was in, I was the only black kid. And I thought about that like, a whole lot. There were a couple of other students of color, but I was the only Black kid, and we were trying to really push diversity. In our castings, specifically, we wanted to get a colorful cast of people and we just could not find them. It was disheartening. I did shoot a film, where I found a whole cast of Black actors. Granted, half of them were my family members. Still, I found friends and people I have been in scholarship programs with, people I have had classes with in the past years, who were more than willing to help out. That felt nice. It felt nice to shoot something with people who look like me.
---
Staff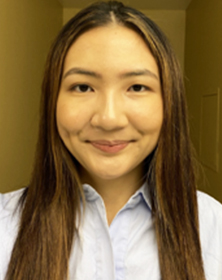 Jessica Hsu was a student intern at CCWT. She is pursuing a bachelor's degree in Philosophy and History with a concentration in Global History and a certificate in European Studies at UW-Madison. Jessica is passionate about international education and refugee education in the context of migration and workforce development. Her undergraduate research involvement exposed her to the utility of ethnography, and she hopes to spread different narratives of strength and resilience.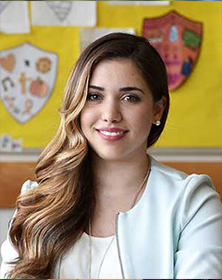 Alexandra Pasqualone is a second-year student in a Joint PhD in Educational Policy Studies (EPS) and History. She has spent several years teaching in various capacities, including positions as a high school teacher in NJ, an English teacher at Akdeniz University in Turkey, and a Career Access and College Readiness Coordinator in Philadelphia. She is broadly interested in the historical role of youths as major activists who spurred changes within their communities. As part of her MA thesis at the University of Cincinnati, Alexandra conducted an oral history project attending to the protests of high school students in Philadelphia during the late 1960s and 1970s. Her current research centers around the implications of schools on Arab-American identity formation during the mid-twentieth century.