In the Spring of 2020, the COVID-19 pandemic disrupted the lives of college students around the world with classes moving online, internships rescinded, and graduation ceremonies cancelled. These developments have affected the career plans and aspirations of a generation of college students. CCWT launched this oral history project to document and amplify student voices and experiences during the pandemic.
COVID-19 has had a significant effect on universities across the country. In addition to highlighting health disparities faced by minority communities in America, the pandemic has also shed light on the distinct ways the virus has impacted minority-serving institutions—a topic still underrepresented amongst studies addressing the impacts of COVID-19 on higher education. Our research at CCWT points to the importance of understanding the impacts of the pandemic on students attending Historically Black Colleges and Universities (HBCUs)—institutions with a long-standing history of supporting Black students by providing the mentorship and internship experiences needed to graduate and obtain employment.
A CCWT report (PDF) by researchers Anna Fetter and Mindi Thompson documents the many stressors brought on by the pandemic specific to students attending minority-serving institutions. Findings from this study, in which researchers interviewed 41 participants attending HBCUs, note the interconnected challenges students face related to their academics, financial situations, professional experiences, and mental and emotional health. The interviews featured in this essay speak to the ways the lives, and specifically the internship experiences, of Black students from diverse backgrounds have changed drastically prior to and following the start of the pandemic.
CCWT staff, including Associate Researcher Matthew Wolfgram and Project Assistants Tamanna Akram, Kevon William, and Alexandra Pasqualone, conducted and edited interviews, which highlight the lives of HBCU students prior to and immediately following the pandemic.
"Sometimes I feel like my race may be a factor. My college is an HBCU, and while I think HBCUs are amazing, not everyone thinks that."
Kassidy Jack is a mass media arts major at Clark Atlanta University, with a concentration in radio, television, and film. She hopes to work as a TV news broadcaster and one day start her own production company. Following the pandemic, she moved home to finish her semester online and support her family and her neighbors in her community in rural Louisiana—a location hit hard by the pandemic.
For her first internship, Kassidy worked for Stacey Abrams as part of the digital department team during Abram's campaign for Governor of Georgia. During her internship, Kassidy helped to create Instagram posts, media concepts, flyers, and send emails. She also monitored several social media accounts and assisted in digital projects. Kassidy details the ways this particular internship pushed her professionally
Kassidy: Companies and organizations usually gear their internship programs to upper-classmen, so the fact that I was a freshman when I got to have an internship, that helped me to learn how to really work in a place with a lot of people that were older than me… I knew I was working with people who had been doing this for a long time, so it pushed me to just work better and harder, and to really always make sure that I am at the top of my game. That definitely took me out of my comfort zone, but it helped me to be able to work with different people. Also, I learned how to meet deadlines, and how to work quicker, be efficient, and have the best possible outcome with my work.
Even prior to the difficulties brought on by the pandemic, Kassidy details the challenges of participating in an unpaid internship—challenges which include the cost of transportation.
Kassidy: I didn't have any source of transportation, so I used Lyft. I didn't want to pay the Lyft all the time, but I knew it was a once in a lifetime experience. Stacey Abrams was making history in Georgia, so the fact that I got to be a part of that out-weighed paying so much for transportation.
Kassidy has since struggled to find internship opportunities due to the pandemic, even after updating her resume and cover letter, searching for opportunities on Google and LinkedIn, and asking for connections from professors. Addressing the challenges of searching for a new internship, Kassidy discusses her position as a student attending a Historically Black College/University (HBCU) and the misconceptions that impact her odds of obtaining employment opportunities.
Kassidy: Sometimes I feel like my race may be a factor. My college is an HBCU, and while I think HBCUs are amazing, not everyone thinks that. Maybe an employer might see my headshot, or when they see the school that I go to, they may automatically just throw my application out; but that's not really anything that I can change. I just have to hope and pray that someone can look beyond that and give me a chance.
Studying from home with an unstable internet connection have been challenging for Kassidy and her internship search. As Kassidy notes, concerns for financial security and health have superseded internships.
Kassidy: My plans to pursue an internship are on hold. My whole state is still on lockdown right now, and it just got renewed until May. I don't think internships are people's top priority right now. I think people are trying to see if they are going to have a job. When is this lockdown going to be over? Is my family going to be okay? There is a lot going on; even for me. I live in a very small town and since I've been home, there have been 15 people that have passed away from the virus. So, it's definitely understandable that an internship is not on people's top list of priorities.
Kassidy remains persistent in her search for potential internships, despite her concerns that the pandemic and her position as a student attending an HBCU may make it more difficult for her to obtain opportunities.
Click here to learn more about Kassidy, her internship search, her experience working as part of Stacey Abrams's team, and the difficulties she faced following the start of the pandemic.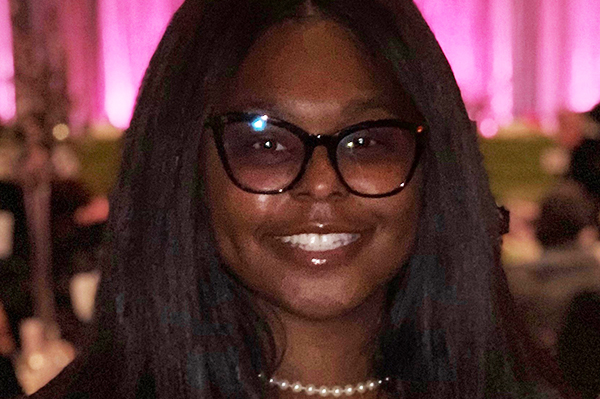 "We had to move off campus. All of my classes are online, of course. All my books are online. Even though we're doing stuff online, everything is still kind of old school."
Fellow Clark Atlanta University student, Talia Ferguson, is a biology major hoping to one day work in the healthcare field. Like Kassidy, Talia also benefited from participating in an internship—one at a research lab which allowed her to build connections, explore careers, and prove her work ethic to her professors, supervisors, and peers.
Talia: I think with this internship, I was able to build relationships with individuals that I probably otherwise wouldn't have. Also, I liked meeting people that are interested in things that I'm interested in as well. The internship also allowed me to build better relationships and bonds with the department that I work in. Since I take chemistry classes and a lot of chemistry professors know me, it allows me to have a better relationship with them. I'm able to work with them better than a lot of my peers would because they see me in the lab. And they've seen my work ethic already.
While addressing the benefits of participating in an internship, Talia also discusses the ways her internship at the research lab allowed her to figure out what elements of the healthcare profession she was most interested in.
Talia: It was me just trying to figure out what I wanted to do in healthcare, because by the end of my first year, I was not sure what I wanted to do. I felt that maybe I could do research in healthcare, because at first, I wanted to be a doctor. And now I want to be a dentist. So, it was me just exploring different ways that I could potentially work in healthcare.
Even with these benefits, Talia notes that the internship was not without its challenges, including moments where she felt her research came to a standstill, while the research of her peers seemed to progress. She details these frustrations below:
Talia: I would sometimes get in these moods. Everything kind of just falls to shambles. If I don't know what's going on, then I get confused about certain things. Or, if I feel like my research isn't progressing, I get upset because I compare myself to the other undergraduate researchers. And if their research is progressing more than my research is, I kind of get upset. But other than that, not really.
Things only became more complicated following changes brought on by pandemic-related restrictions, including the transition to online courses and the move to remote work as part of her internship.
Talia: We had to move off campus. All of my classes are online, of course. All my books are online. Even though we're doing stuff online, everything is still kind of old school. And then for my research, basically, we were just told to write a summary of what we did in the lab. I didn't get to finish my research and create a poster and everything.
To read more details regarding Talia's interests and internship experience, click here.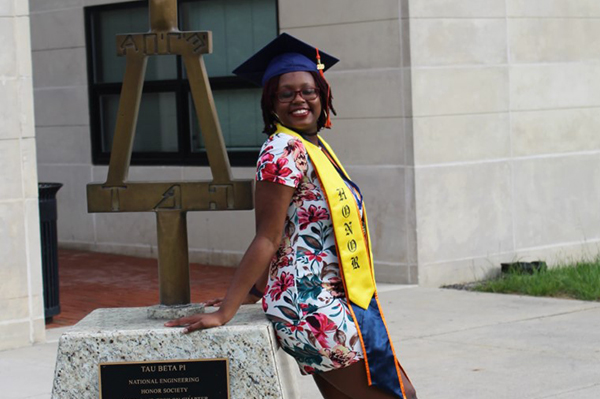 "We are not going to have a graduation where I get to walk. They are just mailing us our regalia and our caps and gowns to own. It is overall disappointing."
Like Kassidy and Talia, Candice Tranks—a senior Electrical Engineering undergraduate student at Morgan State University—attends an HBCU and has also benefitted from internship experiences while in school.
Candice has participated in two paid internships with the United States military. It was during these opportunities that she clarified her interests in working in the government. She also feels the goal of government work to be motivating because, as a woman of color, she perceives systemic inequities that defy her and minority populations' access to opportunity.
In addition to her motivations as a woman of color, her interest in gaining real world experience encouraged Candice to search for internship opportunities—ones closely related to potential experiences she may face in the field following graduation.
Candice: I was hoping to be able to talk to people who are in the field and could provide me an idea of what it will be like when I graduate. Learning and working with the material in school is so much different than actually going out into the real world and doing it yourself. So, I wanted to be able to be hands on with real sciences. I wanted to see how the things I am learning in class apply to science in the real world. And I wanted to be able to take the knowledge gained from my internship to help other students through their college experience.
Candice, like Kassidy and Talia, has also had to face the challenges brought on by the pandemic and the university's transition to online platforms, including missing out on in-person courses, friends, and graduation.
Candice: So, a lot of things have changed for me. My last three months of college were basically ruined. Missing out on school is depressing. I am unable to see friends because not everyone lives in Baltimore. Also, we are not going to have a graduation where I get to walk. They are just mailing us our regalia and our caps and gowns to own. It is overall disappointing.
School has not been the only area impacted by the virus. Candice, in her interview, discusses the ways pandemic-related restrictions have affected her ability to work and see her family on a regular basis.
Candice: I currently am unable to work. Before the pandemic, I was working as an after-school STEM teacher. Because schools are closed, I am now unfortunately unable to see my students and I am also losing out on money. I have not been able to do anything else but spend my days in the house doing schoolwork on my laptop. In addition, one of my parents is high risk for the coronavirus. Therefore, I have not been home to see my parents, siblings, and dog. I am living with my boyfriend instead and only see my family maybe once every three weeks when I go to get clothes. On those days, I only get to see them from the window for about five minutes, which has been depressing.
Even while experiencing these challenges, Candice has relied on several strategies for addressing the many hurdles brought on by the pandemic, including writing in a digital diary and finding support from her boyfriend. While still managing the difficulties of COVID-19, Candice has relied on these tools in an effort to care for her mental health.
To learn more about Candice's internships, and details regarding how the pandemic has impacted other aspects of her life, click here.
---
By centering these narratives as part of larger conversations regarding the impacts of COVID on HBCUs, these interviews, in combination with continued research, may shed light on how broader events of 2020 have had distinct implications on students from minority-serving institutions.
---
Staff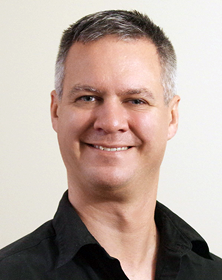 Dr. Matthew Wolfgram is an anthropologist of education and an Associate Researcher at CCWT, at the Wisconsin Center for Education Research. His research employs ethnography, qualitative and mixed-methods research, and community-based participatory action research, to study the factors that impact the college access and success of minortized student.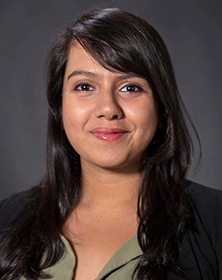 Tamanna Akram is a Project Assistant at CCWT and a first-year master of international public affairs candidate in the La Follette School of Public Affairs. Originally from Dhaka, Bangladesh, she holds a BA in Government and Theatre Arts from Lawrence University and spent a year working as the Advancement Coordinator for Writers Theatre. Tamanna has an academic and experiential background in development, fundraising, advocacy, and non-profit work. She has significant international field research experience in development, women's empowerment and sustainability in Bangladesh, China, Sierra Leone and Jamaica.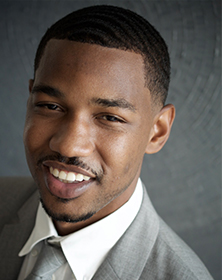 Kevon Marquis Williams is a second year post-BA PhD student in the Department of Counseling Psychology at UW-Madison. He was born and raised in Inglewood, California and acquired his Bachelors of Arts in Psychology at California State Polytechnic University – Pomona in 2018. Broadly, his research interests are assessing sociocultural determinants' impact on ethnic minorities' mental health (e.g. trauma & impostor feeling) and education/career outlooks, especially in Black/African American students. Kevon is also a National Academy of Sciences Pre-Doctoral Ford Foundation Fellow whose professional goals are to be a tenure track professor that pursues interdisciplinary research serving ethnic minority communities and policy efforts that bolster diversity within academia.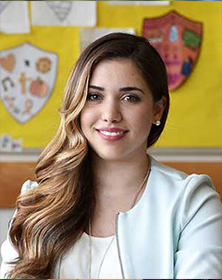 Alexandra Pasqualone is a second-year student in a Joint PhD in Educational Policy Studies (EPS) and History. She has spent several years teaching in various capacities, including positions as a high school teacher in NJ, an English teacher at Akdeniz University in Turkey, and a Career Access and College Readiness Coordinator in Philadelphia. She is broadly interested in the historical role of youths as major activists who spurred changes within their communities. As part of her MA thesis at the University of Cincinnati, Alexandra conducted an oral history project attending to the protests of high school students in Philadelphia during the late 1960s and 1970s. Her current research centers around the implications of schools on Arab-American identity formation during the mid-twentieth century.