In the Spring of 2020, the COVID-19 pandemic disrupted the lives of college students around the world with classes moving online, internships rescinded, and graduation ceremonies cancelled. These developments have affected the career plans and aspirations of a generation of college students. CCWT launched this oral history project to document and amplify student voices and experiences during the pandemic.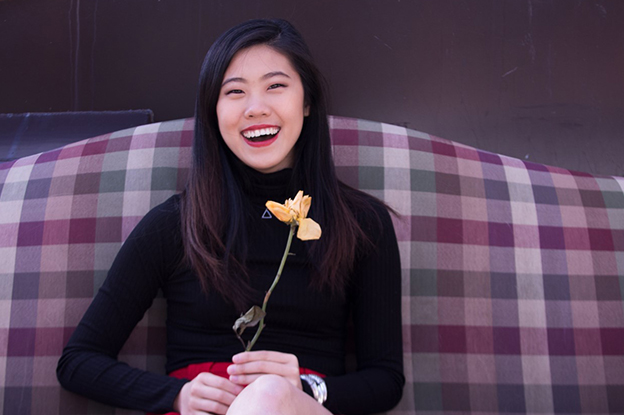 Cynthia Liu graduated from UW-Maison this past May 2020 with degrees in Marketing, Information Systems, and Communication Arts: Film, TV, and Radio. Cynthia discusses her transitions to life at home following the pandemic, the challenges she faces as a recent graduate on the job market, and her reflections regarding the pandemic and protests as a member of the Asian community. This interview with Cynthia was conducted by Jessica Hsu. The transcript was edited and condensed by Alexandra Pasqualone.
---
Were there any specific people, experiences or events that led to you pursuing these majors in these programs?
I think my parents were the biggest push for business. I was a direct admission into the Business School so I knew that I was going to go into business in some form because you can apply it to any industry. For Communication Arts: Film, TV, and Radio, it was because I always participated in the performing arts in high school. I just really wanted to go into some form of a storytelling art form, so I chose Film, TV, and Radio. I chose Information Systems because it was a five-class major. My parents are both in the IT industry, so I wanted to see what they do on a day-to-day basis.
When you first learned about the COVID-19 pandemic affecting courses and programs at UW-Madison, what was your reaction?
It was a slow burn for me. It was interesting because I came back from China in January. COVID-19 was already spreading there, but it did not really hit the U.S. until maybe March, or at least we did not really know the extent of it until March. I knew from my relatives back in February that schools were shutting down and I was already preparing myself for that scenario. I did not think that the U.S. would respond in the way that China would. China shut everything down. I thought Americans wouldn't treat it as seriously, so I did not think it would be a big deal. I thought maybe schools would take a few weeks off but did not think it would be two months possibly. I think the realization of it all has been a slow burn. Everyone's realization is that this will last longer than we all expected. For job prospects, when I heard about that and saw that we were shutting down I knew that it would be harder to find a job. I also knew that if I continue applying, it would not be a huge deal. I have confidence in my experiences, so I was not too worried about finding a job.
Can you describe some of the ways that the pandemic has affected your life as a student?
I had two on-campus jobs while I was at UW-Madison. One was in the Video Department, and the other was at the Morgridge Center for Public Service addressing voting in social media. Both of those jobs were significantly affected by COVID-19. They went remote. For my video job, we could not really record anything and because I went back home to Illinois, I was not on campus to shoot anything. That job just kind of withered away. [laughs] I never got to really say goodbye to my bosses and I have worked there for four years. It was a weird transition out. My voting job went crazy on the other hand because we still had the April election and the election was in-person in Wisconsin. The money that we typically put toward flyers for dorm rooms and creating stickers to pass out switched to a social media budget. I was in charge of social media.
That job just kind of withered away. [laughs] I never got to really say goodbye to my bosses and I have worked there for four years. It was a weird transition out.
There was a weird shift for my classes too. I was in three film production classes and those were all affected. In my Screen Writing class, we were supposed to write 90 pages of a script, which turned into 50 pages. In my Documentary class, we were supposed to make a 15-minute documentary, which turned into 3 minutes. Everyone changed their concepts. It caused a lot of disruption for those classes. My business classes were okay. I was taking one that was already online, so that did not really change much. Then, of course, graduation was affected. Any graduate can relate to that.
Are any of these changes especially challenging or difficult to manage?
I think I'm pretty lucky in the sense that both of my jobs became remote. I also can come home to my family; they were very welcoming. They came to pick me up from school. In terms of it being difficult, I don't think that applies. I mean it is just a period of me being home. My cousin is here because we both go to Wisconsin. It is affecting her more because she is an international Chinese student who cannot return home. Yes. [laughs] She is struggling. My grandparents are here too because they cannot return to China. They were visiting us. For me, as a citizen here, who lived here, it does not really affect me.
My cousin is here because we both go to Wisconsin. It is affecting her more because she is an international Chinese student who cannot return home.
What are your future career plans? How are you feeling about COVID-19 affecting the availability of entry-level jobs or internships in your field of interest?
I was always very ambitious. My goal after I graduated was to work at a news media company, preferably Vice or Refinery29, making short documentaries maybe as a Junior Video Producer or Video Editor. Those jobs were impacted. The jobs that I was looking into are a kind of journalism. Given that, I feel like the journalism industry now is doing better than a lot of other industries out there, so I am hopeful that eentry-level jobs are going to be coming back.
With video, as we start to lessen some of the social distancing, and we start to open back up, there is going to be more of a need to hire video producers, video editors, and junior positions. I know many companies that do not actually hire directly into the field of senior video producers. They hire juniors that they train, and then those video producers stay on for years. I am hopeful because it will just take a little bit of time, but those jobs will be coming back in full swing.
I am waiting to see if I will have another summer internship. It is a podcast production internship. If that internship was in-person, I would have more of a role in audio editing. Since it is remote, I think they are pushing me more towards social media management, reaching out to guests, and the distribution of the podcasts. That is going to affect some of the job duties a little bit given the fact that they do not know what kind of technology you have access to or how good your internet speeds are to upload, so there are a lot of barriers.
How has the pandemic impacted your job search?
I have realized that after job hunting for a few months that a lot of companies are either posting senior positions or they are posting contract or temporary positions. A few are posting internships. I believe companies are trying to cut back on their spending. Senior positions are always needed for leadership on terms. I did not think I would be looking for contract positions, but that is where I am now and that is fine. It is good temporarily, but I hope I can find a full-time job with benefits.
Where do you go to seek career advice now?
Career advice. [laughs] I honestly do not think anyone knows what is going on. My parents cannot help much. Most of the advisors just say, "You just keep applying. Throw a wide net." [laughs] "See what comes back at you." Honestly, that is pretty much the only advice I have heard, so I do not think there is much guidance right now. I do not think anyone knows how to guide anyone through this right now. I am just being persistent and seeing what comes out of that, I guess.
How would you describe your professional networking experiences during the current pandemic?
I have reached out to a few video producers, who I know and who work full-time, to see how their companies are doing and seeing how hiring is going. It looks like mostly everyone is on hold right now. [laughs] No one really knows what is going on. The good thing is that pretty much everyone I have spoken to has told me that they will bounce back. There are plans for hiring junior level and entry-level in the future. Reaching out to my own network is what I have been doing. I haven't really been—I know I should be—reaching out to people I have already talked to. Thank you for the reminder.
Have you found work remotely through a micro-internship in which you perform contracted work on larger projects? If so, how has that experience gone?
I am hoping! By the end of the week, I am supposed to know if I received a remote internship and I am talking with another contract position. It is a full-time position that is also temporary. I am going to see if I can get that too. I think that is going to take another week or two. I have not received an offer yet, but I am hoping it is coming soon.
So I do not think there is much guidance right now. I do not think anyone knows how to guide anyone through this right now. I am just being persistent and seeing what comes out of that, I guess.
In recent weeks we've seen mass protests and outrage about the killing of George Floyd in Minneapolis. Have these events influenced or otherwise affected you in any way?
I think it has affected all of us. I mean, it is interesting. We were—me and a few friends—were working on an Asian American platform to talk about community issues. One of them was literally positioning Asian Americans against other minority communities, specifically, anti-blackness in the Asian community. When this incident came up, I think being so ingrained in the Asian community, I just watched the separation within that community happen. It was already there and became more visible.
I spent a lot of time researching to see what I am perpetuating in terms of anti-blackness, for my own education. I grew up in a very white place. In high school, I was around mainly Asian and white students, and then college at UW-Madison was primarily white as well. I realized that there is a lot of bias that I have, which I have been thinking about lately.
I feel like every few months something like this happens. It forces us to look back at ourselves to say, "What are we still not doing enough of?" "What is the government still not doing enough of?" "What about the system?" It has been a period of constant education, questioning, and conversation. For me, it is about, "How do we talk about it in the Asian community so we can better position ourselves in this community to help with anti-racism efforts?"
Has this reflection on racism impacted your academic interests or future career plans?
I was always planning to enter a field that allowed me to tell stories and inform people. That was the entire reason why I wanted to work on short-form documentaries, specifically for Vice or Refinery29. But I saw that Refinery29 just had their editor step down because of complaints from minority communities who work at the organization, saying that there are many issues within the company. I am a little disappointed right now, but that was always the plan. It was one of the reasons I wanted to go into film, TV, and radio in the first place. This is a fight that we all must be a part of. I want to know that I am putting my energy into the correct place.
Have you personally encountered racism during your time as a college student?
[sighs] So many times. [laughs] I feel like there are a lot of microaggressions, including micro aggressive racism that has occurred at UW-Madison. In terms of blatant racism, there was one instance of COVID-related racism against Asians that I experienced while I was shopping at Fresh Market, right off campus. There was a guy who came up to me and asked me if I was from China. I said, "No, I'm from Chicago," and he said, "Good because if you are from China, then I'm getting the fuck away from you." That was the most blatant aggression that I have received.
In terms of microaggressions, they are numerous. From the first moment I stepped onto campus, I was not invited to MyUW Day, which is the first day all students get to see the school and talk to other students. I was only invited to MyUW Day for students of color. It was an interesting first moment on campus. I understand that they are trying to create a safe space, but I also think that that was segregating.
The Business School also has a mandatory diversity training. They put all business majors through this two-hour session where you play this game called, "Your Privilege Game." You have a cup and a bunch of chips and they go through two hours of statements, so saying like "Give a chip if you are white, give a chip if you are Christian, give a chip if you are East Asian, give a chip if you are male, give a chip if you are straight." The activity goes through every type of privilege and has students line up to see how many chips they still have left. At the end of it, given that the Business School is so white, all of the white guys ended up standing on one side of the room with the white girls standing close to them. On the other side of the room, it was me, one black kid, and one girl who was LGBTQ+ identifying. The facilitators told us to turn to our neighbors and ask what happened. The three of us were so mad that we wasted two hours on the entire exercise. All the white kids on the other side of the room were talking amongst themselves. They did not really get anything out of it at the end, anyway. It was just like, "Let's show the white privilege." Again, it makes you feel uncomfortable being in this school. The Business School is already a scary program for many minorities to go into. It makes it an even more uncomfortable environment because of those types of exercises. [laughs] Anyway, I can go on. There are a lot of different instances at UW.
---
Staff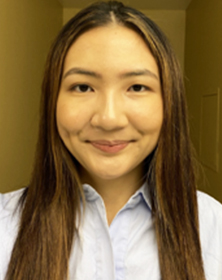 Jessica Hsu was a student intern at CCWT. She is pursuing a bachelor's degree in Philosophy and History with a concentration in Global History and a certificate in European Studies at UW-Madison. Jessica is passionate about international education and refugee education in the context of migration and workforce development. Her undergraduate research involvement exposed her to the utility of ethnography, and she hopes to spread different narratives of strength and resilience.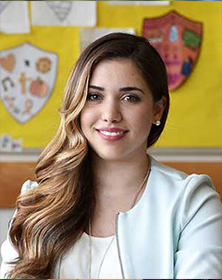 Alexandra Pasqualone is a second-year student in a Joint PhD in Educational Policy Studies (EPS) and History. She has spent several years teaching in various capacities, including positions as a high school teacher in NJ, an English teacher at Akdeniz University in Turkey, and a Career Access and College Readiness Coordinator in Philadelphia. She is broadly interested in the historical role of youths as major activists who spurred changes within their communities. As part of her MA thesis at the University of Cincinnati, Alexandra conducted an oral history project attending to the protests of high school students in Philadelphia during the late 1960s and 1970s. Her current research centers around the implications of schools on Arab-American identity formation during the mid-twentieth century.