In the Spring of 2020, the COVID-19 pandemic disrupted the lives of college students around the world with classes moving online, internships rescinded, and graduation ceremonies cancelled. These developments have affected the career plans and aspirations of a generation of college students. CCWT launched this oral history project to document and amplify student voices and experiences during the pandemic.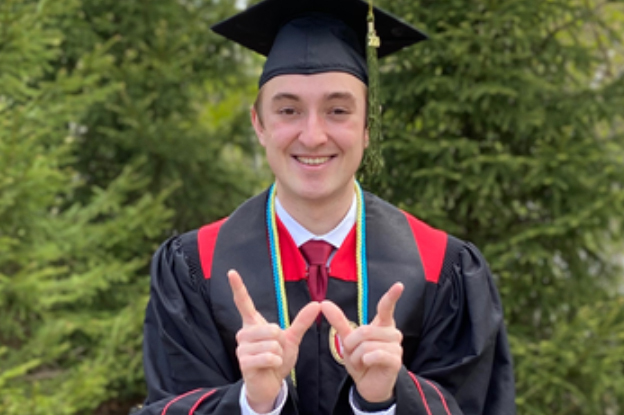 Christopher Gitter studied pharmacology and toxicology at UW-Madison and has certificates in Global Health and Environmental Studies. In this interview, Christopher discusses his surprise after the cancellation of inperson courses and student-driven activities on campus, desribes his experience applying to medical schools during the pandemic, and also touches on the ways recent protests have shaped his thoughts related to disparities in medicine. This interview with Christopher was conducted by Stephen Halada. The transcript was edited and condensed by Alexandra Pasqualone.
---
What was your initial reaction when you learned that the COVID-19 pandemic would affect courses and programs at UW-Madison?
I knew something was going to happen after Ohio state cancelled classes for 10 days after Spring break. My very first reaction in February was that this was not going to be a big deal, but once we had a 10-day break, I did not anticipate us coming back. In an interview with the Cap Times I was quoted saying this might be my last ever in-person lecture. That was the Thursday before Spring break. I knew it was going to be difficult to have online classes, even with the lectures being recorded. It was hard.
Like with everyone else, classes moved online. Some professors did that better than others.
Can you describe some of the ways the pandemic affected your life as a student?
Like with everyone else, classes moved online. Some professors did that better than others. I will say I had certain professors who made exams open note. The School of Pharmacy did a fantastic job while some other classes increased in difficulty following the pandemic. It was incredibly difficult to study and I did not retain much info from the last half of the second semester. I stayed in Madison since I knew I would learn better in Madison than at home. I know a lot of classmates did not have the option to go home or live in dorms. If they went home, they struggled and their motivation was zero or next to zero.
Did the pandemic affect any of your projects or collaborations at all?
Yes, I was a senior class officer planning spring commencement, which was moved to a virtual commencement. We had a lot of meetings with university administration and everyone, including the Chancellor, in order to figure out what we were going to do. We also had a big charity gala that we had planned. It was intended for the end of March. I was spearheading the event. I reserved everything and planned a lot over the course of my time at UW. I love that stuff, but we had to cancel all of our events. That was difficult. I was also involved with Be the Match, another organization which is the nation's largest bone marrow registry. It is helps leukemia and lymphoma patients. All of the in-person events we had planned were cancelled so we had to quickly scramble to plan online alternatives.
Have any of those changes been especially challenging or difficult to manage?
I devoted so much of my time and effort in to planning things for Be the Match. I have a very personal connection with this organization. I am a leukemia survivor and not being able to have in-person drives was difficult. After taking the MCAT exam, I was looking forward to going all in on that. Same with senior class office. Postponing commencement and having it switch to a virtual event was difficult for all of us. There are a lot of senior year celebrations in general, but as senior class officers it is a very special day for us. We were all looking forward to it for the entire year. Being up on stage there, meeting with the chancellor, and our speaker James Patterson. It is a little selfish to say, but I was disappointed that I could not get to do that on top of everything else. In the grand scheme of things, my personal struggles were not as bad as a lot of other peoples', but that is how I felt.
What are your future career plans?
I have submitted applications to medical school. I want to be a physician, but in the meantime, I am taking a gap year and continuing clinical cardiology research with the Minneapolis Heart Institute Foundation.
COVID affected this summer's plans. I was going to lead an in-person internship this summer for nine incoming interns, coordinate shadow experiences, and practice a lot of team development skills. Unfortunately, it is not happening anymore. It is all virtual. I personally thrive when I am with other people. I am a collaborative learner and collaborative worker so participating in this virtual job is weird. Thankfully I had negotiated my full-time offer with my internship before COVID started so my job has not changed, but there is still always that uncertainty.
For many people planning to take the MCAT and applying to medical school this year, a lot of their plans have changed. Has your application timeline been affected?
I was very lucky with my MCAT. I took my MCAT on March 14th as everything began to shut down. That was the first day of UW-Madison's Spring break. Between then and the middle of May, all MCATs were cancelled. I am very lucky with that. I received my score back and applied. I am very happy with my score. Things, such as getting letters of recommendation, have been less personal. I was planning on grabbing a cup of coffee or even siting in the letter writer's office and just chatting about life with them at the end of my senior year here. I have not been able to do that so that was affected. Thankfully, it has not changed all that much for me. Obviously, with moving back home and working remotely, it has been a bit difficult, but I am very glad that I got my MCAT in. I know a lot of people who have not been able to take their MCAT and who are currently applying but cannot take their MCAT until July or something, which is going to be difficult.
Talking a little bit about internships, has COVID affected the availability or how internships function in your field of interest?
In terms of internships, it basically killed them. I am a senior, so I mostly know seniors who are graduating with jobs, but I also know many more people who had internships cancelled. I also know peoples' internships that have continued. Even those that are going forward are doing so at a much smaller capacity and are honestly not as valuable as an in-person internship like the internship like the one we are doing. You do not get the experience of shadowing others and it is impersonal not being in the foundation building. Most of my peers with similar jobs, have not had their start dates pushed back all that much, but I know other fields, like business, marketing, and even engineering where their start dates have been pushed back. In some cases, they have even been pushed back to October or January.
You participated in that internship last summer and you are sticking with them this summer and into next year. Can you compare the in-person internship position with your online role?
So clinical research-wise, we utilize electronic medical records to do retrospective research. That is our role, so all of that can be done remotely. Access to make sure everything is IRB and HIPAA compliant has been more complicated than usual and obviously there have been technical issues while working here remotely. Normally you would have upwards of 50 hours of observation over the course of the summer that, unfortunately, we most likely will not have, from clinical to surgical to interventional cardiology and everything in between and then physician lectures. We are watching some old recordings but that is about it. It is impersonal. For me, the challenge is not being able understand how a foundation works alongside a hospital. There are some things that you just do not get unless you're in the office and in the environment.
There are some things that you just do not get unless you're in the office and in the environment.
With everything that is going on, what support do you think students need from colleges and universities to help them get through everything and obtain jobs during this?
I think leaning on our alumni base is critical at this point. UW has an enormous alumni base and normally that's very important, but especially now that you cannot have job fairs. You can have them virtually, but it is impersonal. I think leaning on alumni and giving students those resources up front is helpful. There is no great answer. It is tough. Financial support is always going to be helpful for some students because I know a lot of people who do not have an internship are probably just taking a summer class. I guess whenever they have a plan in place, they need clear communication with students so they understand what they should expect.
In recent weeks we've seen the mass protests and outrage over the death of George Floyd in Minneapolis. Have these things influenced or otherwise affected you in any way?
It is something I have been thinking about a lot, especially entering a career in medicine. Thinking about health disparities and global health at UW-Madison taught me a lot about that, and figuring out how we can reduce implicit bias, outside of the police force. It is pervasive throughout U.S. society.
Thinking about health disparities and global health at UW-Madison taught me a lot about that, and figuring out how we can reduce implicit bias, outside of the police force.
While I have not personally encountered any racism, I have witnessed it. My roommate gets randomly selected at the Madison airport every time he goes through. None of us have ever been selected.
---
Staff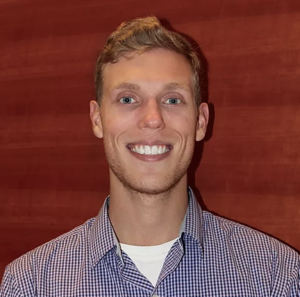 Stephen Halada is a senior studying Pharmacology and Toxicology (B.S.) at the University of Wisconsin-Madison. During his time at UW-Madison, Stephen has been involved in many organizations, including the UW Marching Band, Leukemia and Lymphoma Society, and Be the Match on Campus, and plans to apply to medical school next year. Professionally, he is interested in pediatric health, hematology/oncology, and endocrinology, and plans to spend the next year studying pediatric thyroid cancer and pediatric endocrinology before attending medical school.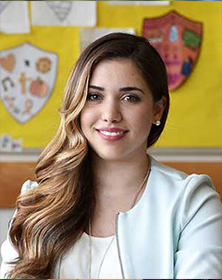 Alexandra Pasqualone is a second-year student in a Joint PhD in Educational Policy Studies (EPS) and History. She has spent several years teaching in various capacities, including positions as a high school teacher in NJ, an English teacher at Akdeniz University in Turkey, and a Career Access and College Readiness Coordinator in Philadelphia. She is broadly interested in the historical role of youths as major activists who spurred changes within their communities. As part of her MA thesis at the University of Cincinnati, Alexandra conducted an oral history project attending to the protests of high school students in Philadelphia during the late 1960s and 1970s. Her current research centers around the implications of schools on Arab-American identity formation during the mid-twentieth century.