In the Spring of 2020, the COVID-19 pandemic disrupted the lives of college students around the world with classes moving online, internships rescinded, and graduation ceremonies cancelled. These developments have affected the career plans and aspirations of a generation of college students. CCWT launched this oral history project to document and amplify student voices and experiences during the pandemic.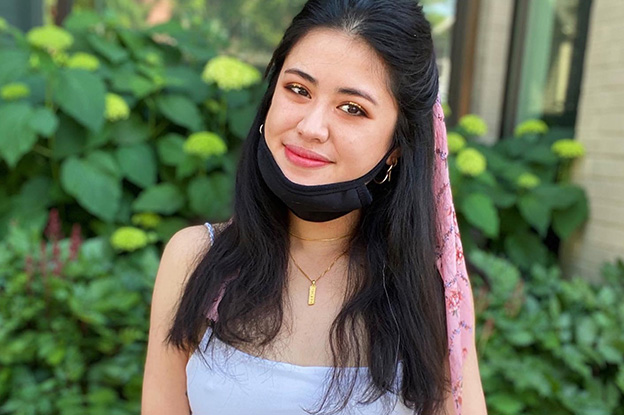 Christine Gan is a Class of 2020 graduate with a bachelor's degree in Psychology. She discusses the difficulty of switching to online classes, the challenge of being out of work for a period, teaching students virtually during her internship, and the disappointment of missing out of a graduation ceremony. The interview ends with Christine's discussion of the recent protests and her own experiences as a minority. This interview with Christine was conducted by Jessica Hsu and the transcript was edited and condensed by Alexandra Pasqualone.
---
Why were you studying Psychology? Were there any specific people, experiences or events that led to you pursuing this major?
I remember in high school I took AP Psychology, and it was one of the more interesting courses that I have done. Originally, my major was biochemistry, but I realized that I did not like at all and I always wanted to do Psychology, so I decided to go that route.
When you first learned about the COVID-19 pandemic affecting courses and programs at UW-Madison, what was your reaction?
At first, I was kind of happy that classes were being cancelled and that we were moving online, but after a week, I realized that in-person classes were better since I found that I was not as engaged with online classes compared to in-person classes.
Can you describe some of the ways that the pandemic has affected your life as a student?
I found that I put less effort toward my classes. When you are online and at home, you are easily distracted. Everything is online, so I felt that it was easier for my classes, however, I was not learning as much. For lectures, I would put it at 2x speed so I could do other things while I was doing my homework.
I found that I put less effort toward my classes.
Has the pandemic affected any of your projects or collaborations with other students?
Not really. I had to edit other people's papers. I think my internship during the semester was impacted the most. I ended up having to teach students online. It is more difficult because of the language barrier and challenge of getting information to them in an effective manner. It was difficult.
Can you tell me more about your internship?
I was at an intern at the Literacy Network. In my role, I would make around 8-10 English lessons per week. I oversaw 8 adult learners, or students, and 8 tutors. The tutors emailed me with questions or would tell me how the students were doing. The students would tell me what they wanted to learn, and I would find materials for them.
Are you employed during the school year? How has COVID-19 affected your employment?
For my work, I left Madison for spring break. I went back to my hometown and when I came back, I did not have a job for about a month because my boss wanted to make sure I did not have any symptoms. I did not have income, which was difficult, but I have a steady income now, which I am extremely lucky to have.
I went back to my hometown and when I came back, I did not have a job for about a month because my boss wanted to make sure I did not have any symptoms.
Aside from remote learning, have there been any changes to your university-related activities that you or the university have made in response to the pandemic?
The school cancelled our graduation ceremony, which was disappointing because that is the landmark event demonstrating the effort you put into your work. You get to walk and receive your diploma. We did not get any of that.
I did not even watch the online ceremony because what is the point? I went on a hike instead, and that was more interesting to me than an online ceremony.
I did not even watch the online ceremony because what is the point? I went on a hike instead, and that was more interesting to me than an online ceremony. I think they should have taken the money that it takes to host a graduation ceremony and distributed it amongst the senior class—those who did not get a graduation ceremony.
Are any of these changes especially challenging or difficult to manage?
For my situations, I believe it is manageable. It was more frustrating losing specific opportunities that I was applying for, including research positions, jobs, or internships. I ended up without these opportunities because of the pandemic. A lot of the positions that I wanted to apply for needed human subjects, so that was pretty discouraging.
What are your future career plans? How has COVID-19 affected those plans going forward?
As of now, I am going abroad to teach English, and I was lucky to find that job. Before, I was applying to a research position here in Madison. Due to the pandemic, that position was cancelled. I was panicking for a while because I thought I would be spending a year making minimum wage. After you finish college, you want to find a job. After looking around, I finally found a job with decent pay. The only difference is that when I arrive in that country, I must be quarantined for 15 days before I can start the training process.
Has COVID-19 affected the availability of internships/entry-level jobs in your field of interest?
For my internship, everything moved toward distance learning. It was stressful because we were forced to create new processes to teach the students. They had to mail me textbooks and I received all of my assignments online.
During my internship, I made my own assignments for my students, but during remote learning, I was handed structured assignments. That was different. I had to call my students and teach them over the phone, which was challenging because you cannot see what they are writing and what they are reading. Sometimes, due to accents or a lack of communication, getting certain points across was difficult. Overall, it was do-able, but it was not as effective.
How has the pandemic impacted your job search?
I ended up looking abroad because I felt like for a year or two, the job market is going to be shaky and unstable. I know a lot of my friends who graduated and their internships and jobs were put on hold or even cancelled. They do not know what they are going to do, which is sad. You put in so much effort and end up not being able to find a job. I thought, "If I can't find a job in America, I'm going to look abroad and see what I can find." [laughs] I ended up applying abroad.
What support do you think students need from their colleges or universities to help them get a job in the middle of this crisis? Have you sought career guidance services on how to choose a safe and promising career?
I think the university should create jobs, address people's needs, and create organizations that provide those needs or hire people who could provide those needs.
I went to this hearing, where a bunch of people in my field answered questions, which was very helpful. I also went to an alumni dinner with former graduates from the university who worked as therapists and psychologists. They were in the field I was interested in. I set up a meeting with a therapist and we had coffee and discussed his career path. It did kind of help.
In recent weeks we have seen mass protests and outrage over the killing of George Floyd in Minneapolis. Have these events influenced or otherwise affected you in any way?
It made me more cautious and more frustrated. It was so obvious that there are racial differences when it comes to police brutality and it is so sad that people have to die due to racial bias and nothing was being done until now. I think it is necessary and good that it is happening now.
For me, I cannot really go on social media because it makes me kind of anxious to see all the posts and the anger, but I think it is leading toward something positive. Also, I cannot fathom people who do not understand why people are angry. It shows how deeply rooted racism is in America. Some people still do not think that African Americans are treated differently.
Have you personally encountered racism during your time as a college student?
I guess it is typical for a lot of minorities to have people ask the question, "Where are you from?" and you say, "I'm from Wisconsin like West Bend, Wisconsin," and they say, "Oh, no. Where are you really from?" They always assume things about me. One time I had a guy ask me if I wore chopsticks in my hair. It is kind of ridiculous, but it is nothing too major.
Do you have any final thoughts?
Maybe the university should be more hands-on during a pandemic. For instance, more financial aid because a $1,200 stimulus check is not enough. The university obviously has so much money with how much tuition students are paying and how much they put into sports. During this time, the money that was not put into public events should have been given back to the senior class or other students in financial need.
---
Staff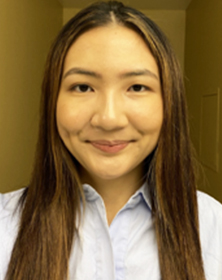 Jessica Hsu was a student intern at CCWT. She is pursuing a bachelor's degree in Philosophy and History with a concentration in Global History and a certificate in European Studies at UW-Madison. Jessica is passionate about international education and refugee education in the context of migration and workforce development. Her undergraduate research involvement exposed her to the utility of ethnography, and she hopes to spread different narratives of strength and resilience.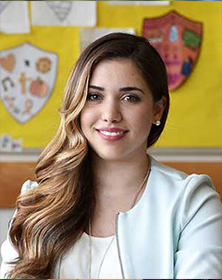 Alexandra Pasqualone is a second-year student in a Joint PhD in Educational Policy Studies (EPS) and History. She has spent several years teaching in various capacities, including positions as a high school teacher in NJ, an English teacher at Akdeniz University in Turkey, and a Career Access and College Readiness Coordinator in Philadelphia. She is broadly interested in the historical role of youths as major activists who spurred changes within their communities. As part of her MA thesis at the University of Cincinnati, Alexandra conducted an oral history project attending to the protests of high school students in Philadelphia during the late 1960s and 1970s. Her current research centers around the implications of schools on Arab-American identity formation during the mid-twentieth century.