In the Spring of 2020, the COVID-19 pandemic disrupted the lives of college students around the world with classes moving online, internships rescinded, and graduation ceremonies cancelled. These developments have affected the career plans and aspirations of a generation of college students. CCWT launched this oral history project to document and amplify student voices and experiences during the pandemic.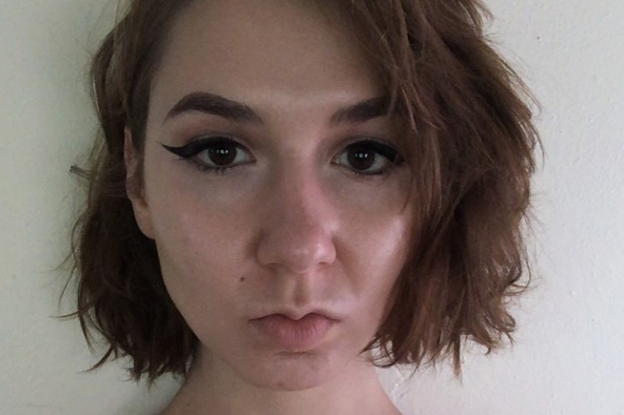 Anna Sipek is an undergraduate in her junior year, double majoring in Computer Science and Communication Arts. Although Anna notes that she has been more active as a student since the transition to online courses, she discusses the financial hurdles she faced after losing her job and the challenges of applying to jobs in this current economy. The interview ends with her discussion of her participation in city-wide protests and the impacts these protests have had on her potential career options and questions regarding local politics. This interview with Anna was conducted by Jessica Hsu and the transcript was edited and condensed by Alexandra Pasqualone.
---
When you first learned about the COVID-19 pandemic affecting courses and programs at UW-Madison, what was your reaction?
When the official announcement came out, I was not that surprised. I had a professor who works in the security branch of the university, warning us that something was going to happen in a couple of weeks. It was not really that big of a deal for me because many of my classes were big lecture halls, and it was an easy transition.
Can you describe some of the ways that the pandemic has affected your life as a student? Has it affected any of your projects or collaborations with other students?
I think it has become harder to connect with people in your major when you are not attending in-person classes. It is always nice to have a bunch of Computer Science students around to ask questions. There is a really communal environment in the Computer Science Department. It is hard to connect with those people when you do not see them in-person. I was also probably more active in online classes than I would have been if I was attending classes in-person. You cannot really fake doing a reading when you have to write a long discussion post about it.
I was also probably more active in online classes than I would have been if I was attending classes in-person. You cannot really fake doing a reading when you have to write a long discussion post about it.
I was running a magazine called ALT for the majority of last year. When the pandemic shut everything down, we had three events that were canceled. The big events were our Diversity in Media Panel, which I worked on for months, the Fashion Show, a couple of other smaller events, and movie screenings. That was rough. We also had another magazine issue that was intended to come out but was canceled. Additionally, extracurricular activities were all canceled. I could not host meetings anymore, at least not in-person.
Are you employed during the school year? How has COVID-19 affected your employment?
I am the Multimedia Coordinator at the Technical Education and Manufacturing (TEAM) Lab. Right now, I am still technically employed by them. That position has been off and on for me. It is very casual. I can come in when I want, leave when I want, but because they cannot really afford to have people on right now, I have not been able to go into work. I have basically been without a job for a couple of months, which is rough. Luckily, they emailed me and are trying to get me to come back in. Hopefully, that position will start up again soon. I can only depend on my parents for so much.
What are your future career plans? How has COVID-19 affected those plans going forward?
I do not think I have a particular plan. I have not had one for a while. I was thinking about taking a year after graduation to work, figure things out, and see if I want to go to graduate school or just continue pursuing my career. The more I think about it, the safer option, with the job market, is to go to graduate school right away.
Has COVID-19 affected the availability of internships or entry-level jobs in your field of interest?
Most definitely. Most of my professional background is in communications, and those jobs have not been deemed the most important during this time. It is really really hard to find something that fits into that. As for computer science positions, they are out there. Those jobs are harder to find, but I also do not have the experience to back it up. Also, I was supposed to have an internship this summer in New York with a big PR firm. That unfortunately did not happen.
I was supposed to have an internship this summer in New York with a big PR firm. That unfortunately did not happen.
The pandemic has also made my job search considerably harder. It is more competitive. In the past, I applied to maybe two or three places and heard back from maybe two of the three and then ended up with a job somewhere. It has not been like that this time around. I have been looking for a couple of weeks now. It is dry out there.
What support do you think students need from their colleges or universities to help them get a job in the middle of this crisis?
I think any resource is beneficial, whether it is training or teaching people how to put together a resume and write a decent cover letter—the things that they forget to teach you in high school. Also, students need a decent student job center.
Besides the COVID-19 pandemic, in recent weeks we've seen mass protests and outrage following the killing of George Floyd in Minneapolis. Have these events influenced or otherwise affected you in any way?
Definitely. I have been trying to go to protests as often as I can. It is a weird time to be protesting because there are so many people around you and a pandemic is happening. For someone like me, who has super bad health anxiety, it is not the best. I have been trying to go out there. I do my best. I think I have also been paying more attention to local officials than I have in the past, asking, "What is the mayor doing?" or "What is the city council doing?"
Have these protests impacted your academic interests or future career plans?
I think so. I thought about entering a government-related job. I have never been a big fan of our system of government. I think there are a lot of areas that we can improve on and I used to want to change it from the inside. As of right now, I do not think change from the inside is what is going to end up having the most impact. Now I am leaning toward working more with activist organizations.
Have you personally encountered racism during your time as a college student? If so, and if you are comfortable doing so, can you describe the situation?
I am white, so no, there is no racism towards me. Have I seen it around campus? Yes, especially in relation to the pandemic. People are purposely avoiding Asian students—stupid stuff like that.
Do you have any final thoughts?
This is an interesting time. I am glad to see that there is some change happening. It has been long overdue. The pandemic has given us space and time to change things. A lot of people out protesting probably would not have been able to do that a few months ago since they had jobs they had to go to. They have to support their families. Since a lot of people cannot go into work, they have this opportunity to rebuild their community.
---
Staff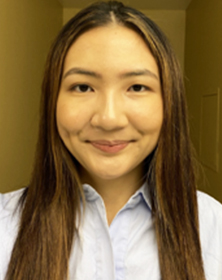 Jessica Hsu was a student intern at CCWT. She is pursuing a bachelor's degree in Philosophy and History with a concentration in Global History and a certificate in European Studies at UW-Madison. Jessica is passionate about international education and refugee education in the context of migration and workforce development. Her undergraduate research involvement exposed her to the utility of ethnography, and she hopes to spread different narratives of strength and resilience.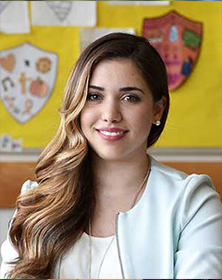 Alexandra Pasqualone is a second-year student in a Joint PhD in Educational Policy Studies (EPS) and History. She has spent several years teaching in various capacities, including positions as a high school teacher in NJ, an English teacher at Akdeniz University in Turkey, and a Career Access and College Readiness Coordinator in Philadelphia. She is broadly interested in the historical role of youths as major activists who spurred changes within their communities. As part of her MA thesis at the University of Cincinnati, Alexandra conducted an oral history project attending to the protests of high school students in Philadelphia during the late 1960s and 1970s. Her current research centers around the implications of schools on Arab-American identity formation during the mid-twentieth century.